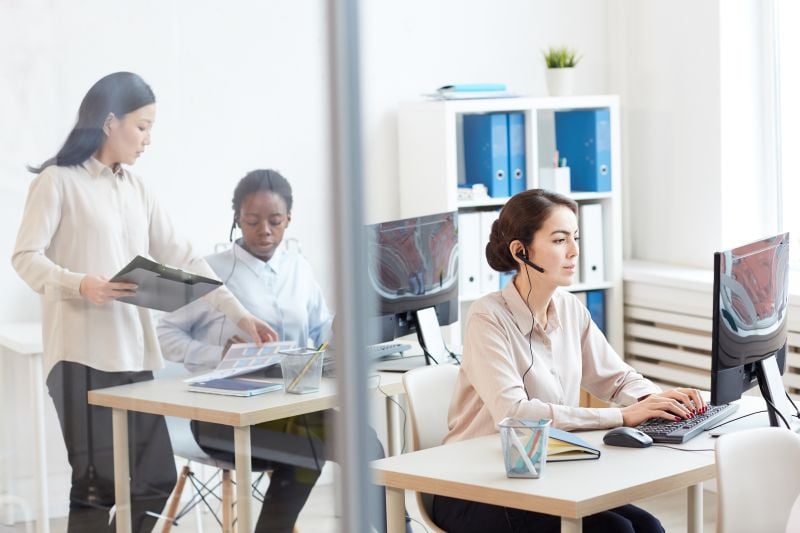 What is an HR Case Management System?
An HR Case Management system is a software tool that enables HR to effectively manage employee requests, inquiries, and questions by providing case management software features such as Case Tracking, Workflow Automation, and HR Reporting & Analytics to track, manage and resolve employee issues.

Sometimes referred to as HR help desk software or HR ticketing system, an HR Case Management solution also enables employee engagement across all channels, including email, self-service, phone, and Live Chat. Cases, or records, created in the HR Case Management system, provide a central database for all relevant case information, such as notes, emails, phone calls, live chats, attachments, tasks, and more.
Dovetail's set of HR Case Management system tools, along with other HR Service Delivery software, such as an Employee Communications Portal, offers enterprise-sized organizations a complete solution for their case management needs.


Best HR Case Management System in 2022
The Dovetail HR Case Management system was ranked number 1 for HR Case Management User Experience (UX) and Vendor Satisfaction in the latest 2021-2022 Annual HR Systems Survey Research (24th Edition) survey by Sapient Insight Group, a research and advisory firm specializing in HR performance, change management, and technology transformation programs. This makes Dovetail one of the Best HR Case Management Systems for enterprise organizations.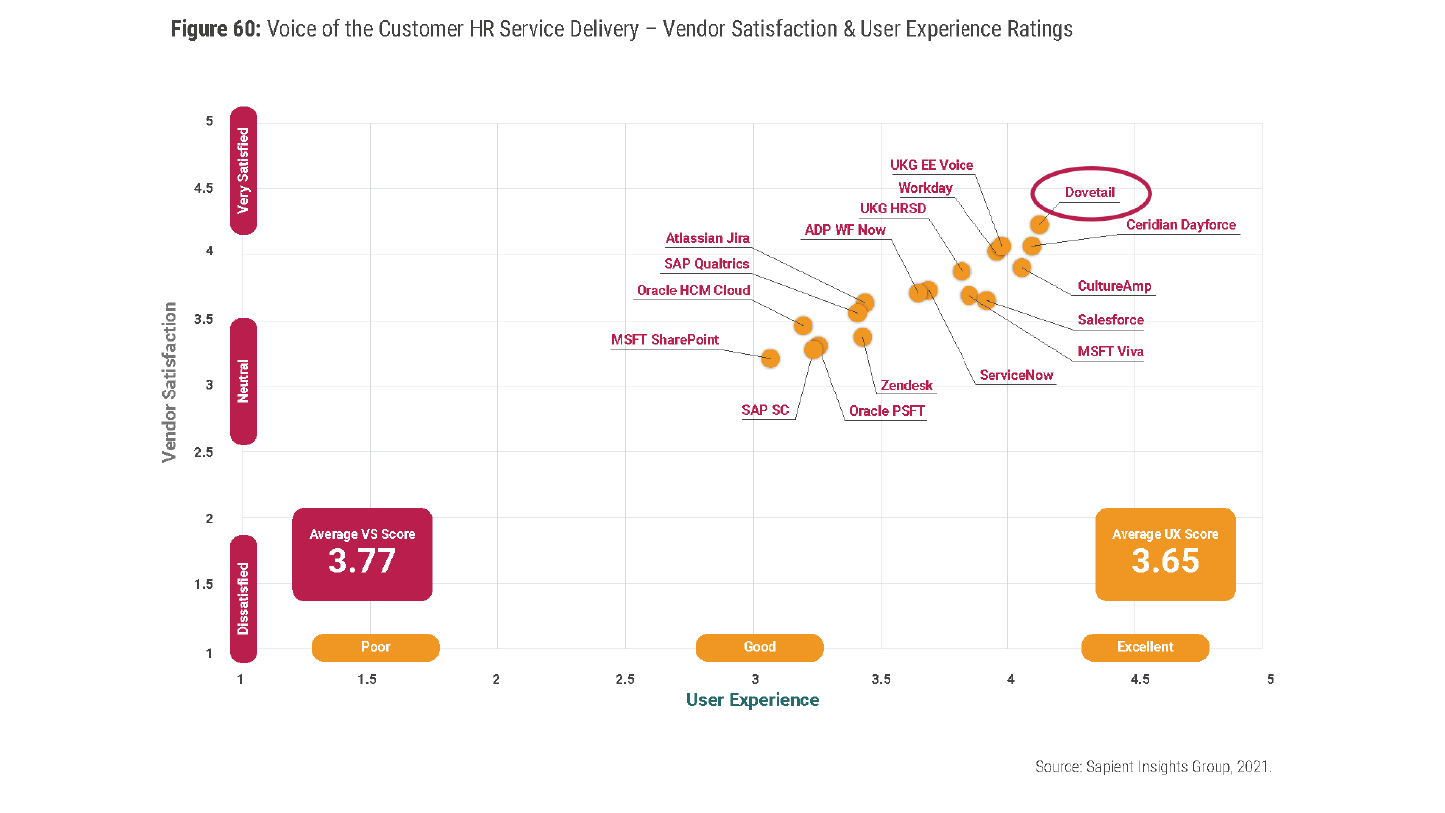 The results of the survey show that Dovetail customers are very satisfied with the quality of their relationship with us and are finding the user experience of our HR Service Delivery software, including HR Case Management, Employee Portal, HR Knowledge Base and HR Reporting & Analytics, to be the best in the marketplace. With scores of 4.23 (VS) and 4.13 (UX), Dovetail is significantly above the average VS and UX scores of 3.77 and 3.65 respectively. Furthermore, 100% of customer responses said our applications met their needs most of the time.
Get Your FREE Complimentary Copy of the 2021-2021 Sapient Report



A key reason why the Dovetail HR Case Management system is leading the field is due to its advanced technical features and the benefits that they provide HR, employees, and the organization as a whole.


HR Case Management System Features & Benefits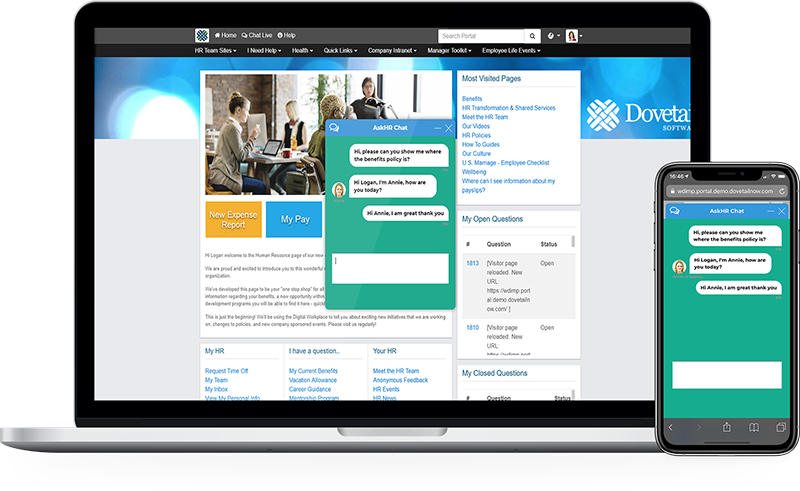 If you are thinking about adopting an HR Case Management system to improve HR Services at your organization, check out some of the following features and benefits Dovetail Software's HR Case Management system.


Case Tracking
Case tracking and escalation capabilities eliminate the need to use Excel spreadsheet employee case trackers, ensuring all employee interactions with HR are appropriately handled and managed effectively.
One of our customers explains how Dovetail's HR Case Management software, including case tracking, improved the effectiveness of their HR Service Delivery:
"When the University of South California introduced an HR Service Center model there was one place where employees could call in to resolve their inquiries. This triggered a need for an HR case management system as, until then, the HR Services team had been tracking everything with spreadsheets, which was inefficient and difficult to manage. So they needed a system for case tracking and they needed it really fast. Essentially, the pain point was clear, we had something we needed a case management tool for and there was no system in place. We chose Dovetail as we felt it was the best HR Case Management solution to address pain points such as the tracking of employee cases."
Peter Fennema, Executive Director of HRIS, University of Southern California

HR Case Management Workflow Automation
Case Management Workflow Automation refers to automating the process of case management processes using logic-based business rules which ensure tasks, data, or files are routed between people or systems based efficiently. Workflow automation allows teams to spend more time on the actual work and less time on the processes that move work through the organization.


HR Service Level Agreements (SLAs)
Another example of how an HR Case Management system can improve HR services for employees is by enabling Service Level Agreements (SLAs) that ensure the delivery of high-quality HR services.
Using the HR SLA feature within the HR Case Management system is proven to have a number of benefits including, improved employee service management, enhanced employee experience, more efficient HR resource allocation, and better team performance. Discover more by reading Top 5 Benefits of Service Level Agreements (SLA) in HR Service Delivery.

HR Case Management System Reporting & Analytics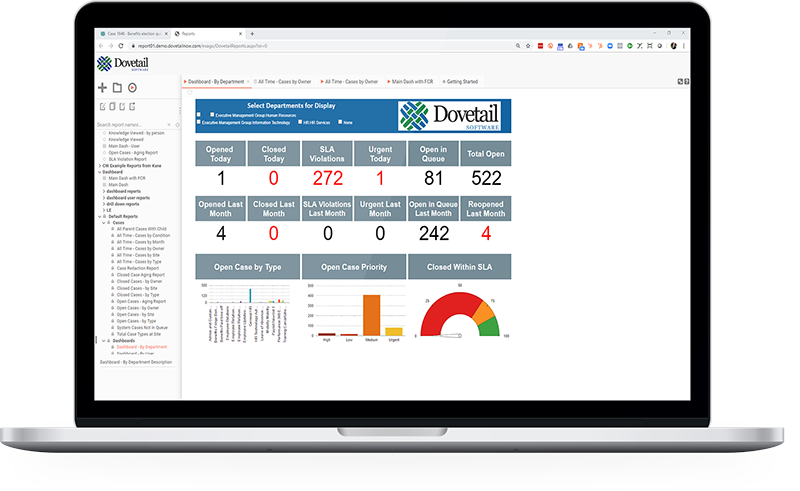 HR leaders need the ability to measure, assess and manage their HR Service Delivery performance. The Reporting & Analytics features within Dovetail's HR Case Management system include over 50 Pre-built Reports, Smart Dashboards, and a user-friendly Report & Dashboard Designer, offering HR total visibility of their case management work. With these HR Reporting tools, HR can analyze data and measure metrics such as First Contact Resolution (FCR) rate, Average Handle Time, and SLA Compliance. HR can generate insight that improves decision-making and drive continual improvement in team performance. During the COVID pandemic, Dovetail HR Case Management software customers measured the impact of the coronavirus on their employees and HR operations, taking appropriate actions where necessary. Read the First Midwest Bank customer case study for more details.
HR Case Management System Reporting & Analytics features include:
Pre-built HR Reports


Dovetail's HR Case Management Reporting & Analytics provides customers with over 50 pre-built reports and three dashboards, including numerous report formulas that enable HR Service Delivery to manage and control their activities. Customers are able to copy, edit and rebrand these reports, customized to their specific needs.



Smart Dashboards


Smart Dashboards for HR case management help HR managers monitor and visualize case management data that is 'personalized' to their individual reporting needs. The feature uses filters to update the dashboard in real-time.



Case Management Report & Dashboard Designer


Reports are easy to design, build and save in Dovetail's enterprise Report & Dashboard Designer. Functionality includes chained reports, crosstabs, express reports and dashboards.

Report data restrictions are enforced, meaning report designers do not need to spend time building in report security by audience, which makes creating and maintaining reports an easier, more straightforward process.


A Dovetail customer explained the importance of Dovetail's reporting capabilities to their organization:
"We needed HR Case Management reporting metrics available to management, to have visibility on what kind of cases we are seeing, how long is it taking to resolve cases, are we staffed properly, how many calls are we getting etc, and so we needed a system to support this process. Dovetail has given us the reporting capability we needed."
HR Services Director, Higher Education sector



HR Knowledge Base
"I wanted a set of robust HR Case Management tools with a Knowledge Base so that my team could become more efficient at answering questions. Dovetail's HR Case Management system provided the right knowledge management system for us to be successful."
Lori Sappington, HR Shared Services Manager, First Midwest Bank
With Dovetail's HR Case Management system, HR can publish answers to employee questions, in searchable Knowledge Base Articles. Knowledge Articles can include attached files, such as audio or video, to guide an employee through a specific process, or documents they can download as needed. Employees and HR Advisers can then enter search criteria (via the Employee Portal or HR Case Management applications) to find answers to their questions or queries. By capturing knowledge and making it searchable, HR ensures that the same problem never needs to be solved twice.


Employee Portal for an HR Case Management System
Employee Portal software integrates with Dovetail's HR Case Management system providing HR and employees with a two-way communications platform. It has a number of features including the Employee Welcome Page, Live Chat, and instant Knowledge Search (for a full list of features click here). By using the Employee Portal for case management, HR have the tool they need to engage their employees and improve the employee experience.


Employee Relations Case Management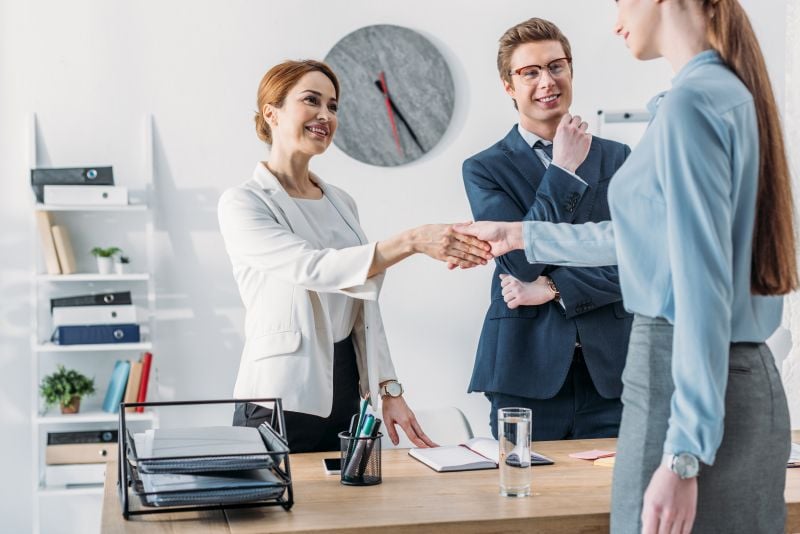 With Dovetail Software's Employee Relations case management capabilities you can manage employee relations issues, including conflict resolution, grievances, disciplinary actions, discrimination in the workplace, harassment cases, and other labor issues within one case management system.
Dovetail's HR Case Management system with advanced Employee Relations features helps companies manage employee issues and mitigate the risks of employee litigation risk.
Discover:

Enabling Remote Working
Dovetail's cloud-based HR Case Management system is perfect for remote working teams, as it provides the tools HR teams need to collaborate effectively while working from anywhere, and at any time.
To find out more read 5 Reasons Why HR Technology Helps Your Remote Working Teams Perform Better, to understand how SaaS HR software can help HR teams seamlessly make the transition to a remote working environment.


Conclusion
An HR Case Management system is a software tool that helps HR manage and track employee inquiries, requests, and questions, resulting in improved HR Services and a better employee experience.
Dovetail's HR Case Management system features and benefits such as Case Tracking, Workflow Automation, HR SLA, HR knowledge base, Employee Communications Portal, and HR Reporting and Analytics, are a set of HR case management system tools that give HR teams control over the services they deliver to employees. Click the button below to discover the full potential of the Dovetail HR Case Management system.