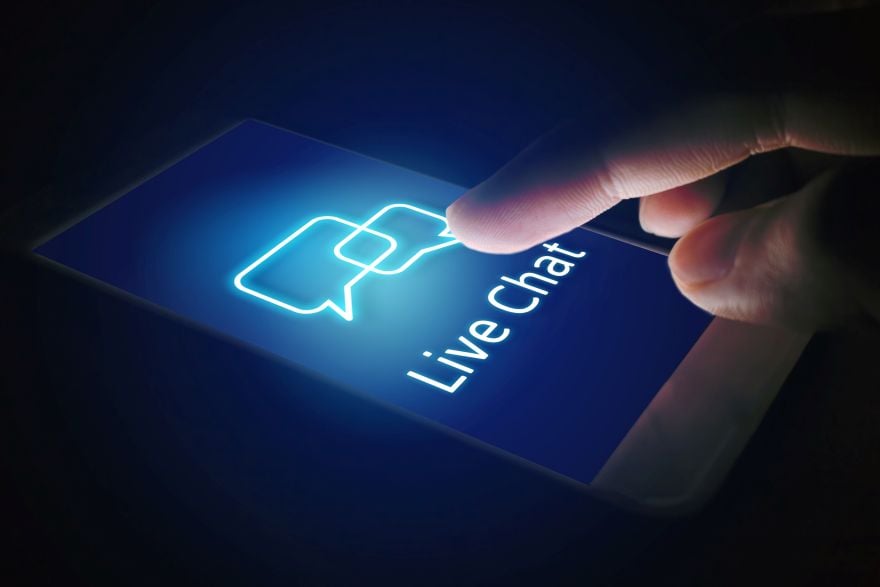 Employee Live Chat is an application that allows you to instantly communicate with your employees in real-time when they visit your internal website. If the website is an Employee Portal, also known as an HR Portal, communications between employees and HR is enhanced, improving the delivery of HR Services.
Setting Live Chat Up for Employees and HR
All you have to do is place the Live Chat window on your Employee Communications Portal and immediately employees, who have a question or inquiry for HR, can start chatting with the HR Services personnel who you have assigned to monitor the Live Chat communications channel.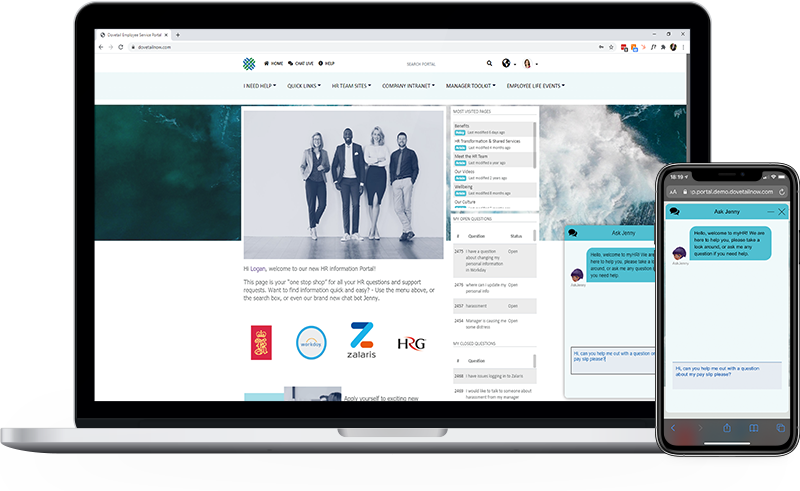 Live Chat Enhances the Employee Experience (EX)
Employee Live Chat gives you a clean and simple interface to manage all conversations. Employees appreciate this method of contact as it is quick, easy and convenient, which makes a great complement to Email and Phone channels, particularly for your Millennial employees - as this age group tend to prefer the benefits of the Live Chat experience.
"Our employees, particularly our younger employees love the Live Chat feature, which is accessible via the Dovetail Employee Portal"

Lori Sappington, VP HR Shared Services Manager, First Midwest Bank (a Dovetail Software customer)
The result is increased employee satisfaction and an improvement to the Employee Experience (EX).
Live Chat Increases the Efficiency of HR Service Delivery & Management
For HR Services Managers it offers efficiency gains, since HR Advisers can manage multiple employee Live Chat conversations at the same time, meaning more employee questions can be handled in the same amount of time, when compared with the Phone or Email channels.
Live Chat Reporting & Analytics
Live Chat reports and analytics give you an overview of how Live Chat and your HR Advisers are performing. For example, with Dovetail's Live Chat Analytics you can visualize, and report on, all Live Chat KPIs including Chat Volume and Visitor Wait Time, as well as HR Adviser performance metrics.
Dovetail Live Chat Analytics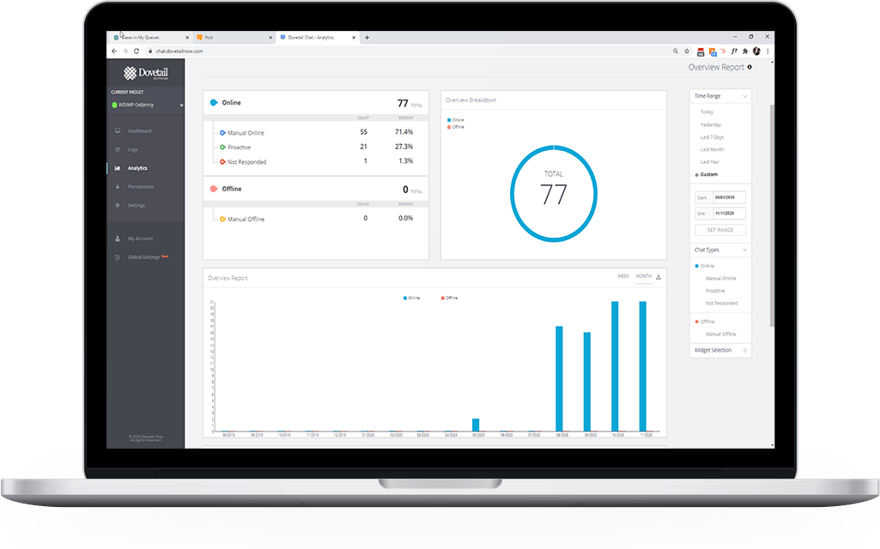 Live Chat Conversation Capture and Audit Trail
All chat conversation trails are captured within Dovetail's HR Case Management application, providing the opportunity to audit responses and improve HR's use of employee Live Chat services.
About Dovetail Software's Employee Live Chat Service
We implement HR Service Delivery solutions (referred to as HR Service Management - HRSM - solutions in Gartner's annual Market Guide for Integrated HR Service Management Solutions) either on a stand-alone basis, or integrated into a comprehensive HCM suite. Live Chat is among a range of software products contained within Dovetail's HR Service Delivery solution. This means our customers' HR teams can chat with their employees, in real-time, from within an Employee Communications Portal. When chat is integrated, chat conversations are saved with each case in the HR Case Management system.
If you'd like to find out more about how Live Chat can help improve the employee experience of interacting with HR and increase HR operational efficiency and service levels, click here to speak with one of our Live Chat and HR Service Management specialists.