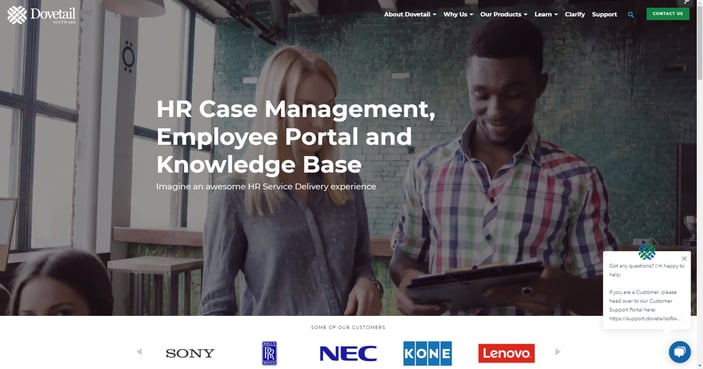 Today we are excited to announce the launch of our new company website and HR Blog. The new Dovetail website is part of a wider initiative that started internally here in September 2018. The focus of the program revolves around three key objectives:
Better understanding of our customers - what are their challenges, goals, and objectives
Re-confirming our commitment and dedication to delighting our customers, and
Aligning our company strategy to deliver on objectives one and two
Please take a tour of the new HR Service Delivery website. We hope you will find the new content informative and interesting. Look out for our next post, "10 Ways Dovetail Improved HR Service Delivery for Its Customers" coming later this week!