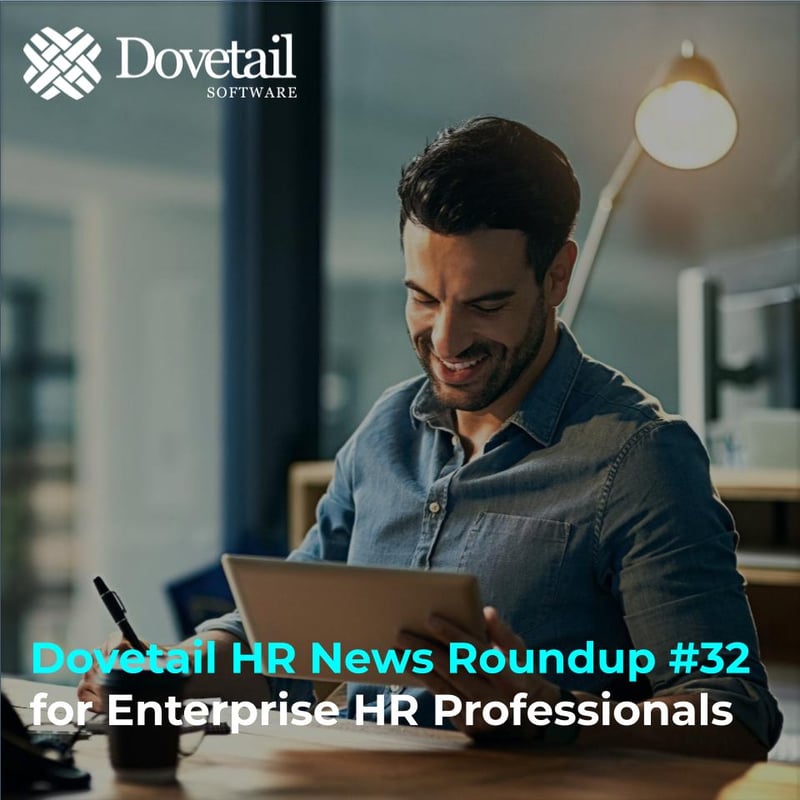 Latest HR News:

HR in 2023 & Beyond, Generative AI, Gen Z & HR, HR Compliance, and Dovetail Software Case Study.

Read the latest Dovetail Monthly News Roundup to get the best and most relevant news for HR Professionals.


HR in 2023 and Beyond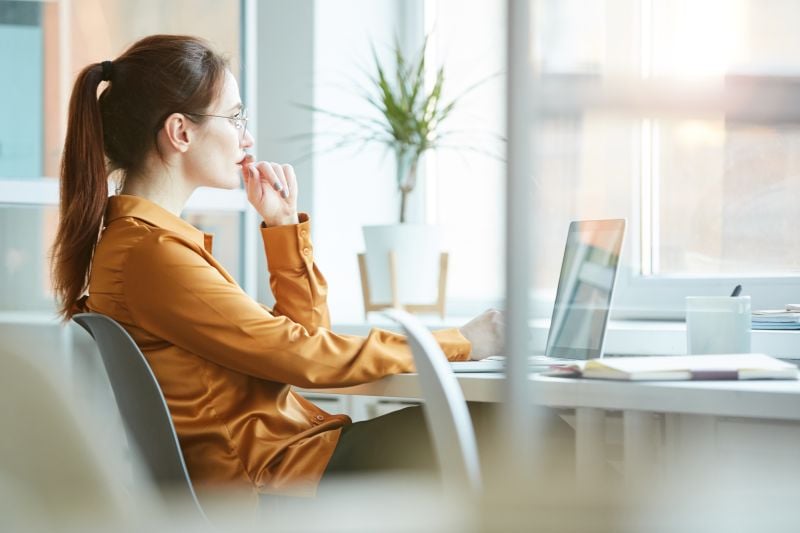 Gartner Survey Identifies Top Strategic Imperatives for HR Technology in 2023
According to a survey conducted by Gartner, the top three HR technologies for 2023 are skills management, learning experience platforms, and internal talent marketplaces. The survey of 138 HR leaders identified the top strategic imperatives for HR technology this year as driving better business outcomes, growth in headcount and skills, and cost optimization. The top barriers for HR technology leaders include ensuring ongoing adoption of HR technology, justifying HR technology investments, and developing and maintaining a strategic roadmap for HR technology transformation.
The Future of HR Revolves Around One Word – Reinvention
According to KPMG, organizations are facing a new reality in the aftermath of COVID-19, but with it comes an opportunity to embrace positive changes. Remote working, once a slow trend, became the norm during the pandemic, and companies have had to reskill workers to adapt to new challenges. This presents an opportunity to create new roles and develop new skills, which will be essential for the workforce of the future. Furthermore, there is a shift in attitudes towards work, with a focus on purpose and well-being. CEOs and CHROs may have differing opinions on HR's response to the crisis, but they agree that HR can transform itself into a value driver and write a new playbook for future disruptions.

Find out more by downloading the report, The future of HR: From flux to flow, by KPMG.
HR & AI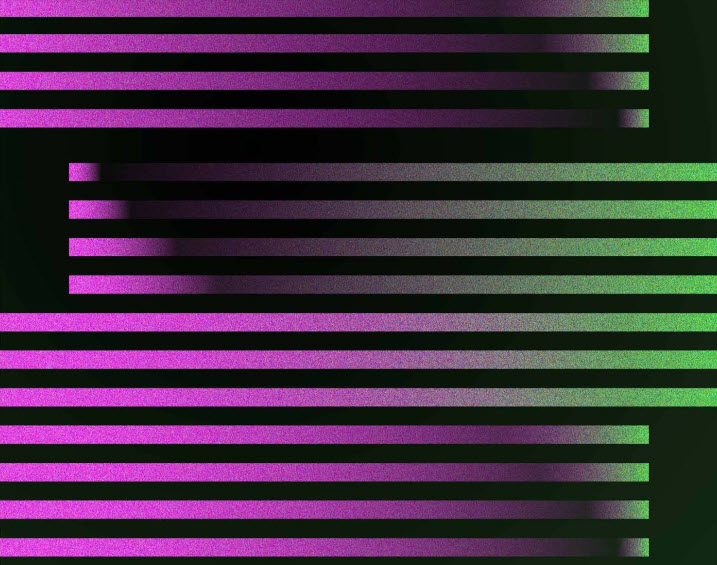 Enormous Possibilities for ChatGPT
ChatGPT, the language machine developed by OpenAI, has enormous possibilities for answering questions, writing articles and news summaries, and more, according to the HR technology analyst, Josh Bersin.
However, Bersin warns that the chatbot's use of the corpus (database) of information it indexes can result in biased and flawed information. One solution he suggests is to refine ChatGPT by training it with validated, deep and expansive domain data. Plus, a level of ethics needs to be implemented, such as prohibiting the machine from giving financial or medical advice, and avoiding discrimination or discussing race.
Overall, Bersin sees huge potential for large language model systems like ChatGPT3 that are powered by Generative AI.
Find out more about the AI that is set to change the world of work.

Generative AI and Ethics
In this article, BCG, the global management consultancy firm, explains what Generative AI is and the requirements for ethical standards that should be adopted when using this type of AI.
What is Generative AI?
Generative AI is a type of artificial intelligence that uses deep learning to generate original content, such as images, sounds, or text. This AI can automate workflows, analyze large amounts of data, and generate unique content, providing a competitive edge to businesses. It is the type of AI system used to build ChatGPT3 and its use can lead to improvements in labor productivity, decision-making, and the customer experience.
However, there are ethical concerns around governance, including hidden capabilities, bias and toxicity, data leakage, and lack of transparency.
Read this post to get up to speed on the latest AI systems that are set to transform businesses.


HR System Design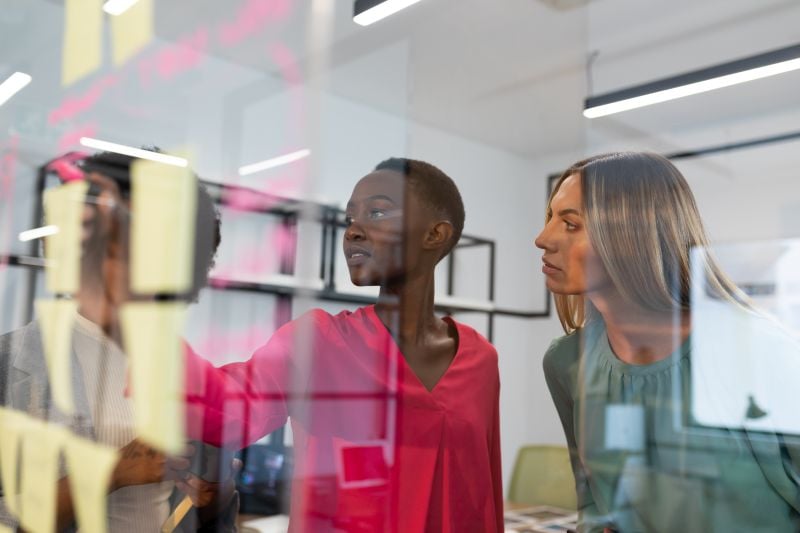 Redesigning HR: An Operating System, Not An Operating Model
As the world of business adapts to post-pandemic realities, human resources (HR) is under pressure to keep up with evolving expectations around employee experience, retention and upskilling. At the same time, industries are undergoing rapid transformation, leaving companies struggling to keep pace. According to HR analyst Josh Bersin, what's needed is a new model for HR – one that integrates recruitment, retention, development, diversity, equity and inclusion (DEI), and pay programs into total talent strategies. He calls this new model Systemic HR, an "integrated operating system" that functions like a set of shared culture, values and priorities that helps companies to quickly adapt to change.
Gen Z & HR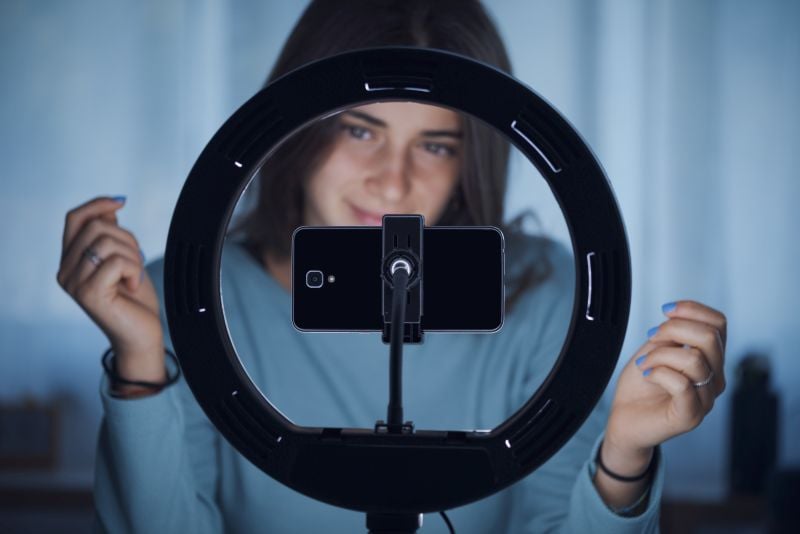 TikTok-based HR Conversations are Coming for a New Generation of Workers

In this post, you'll discover how HR professionals are turning to TikTok to address issues such as burnout, quiet quitting, and lower productivity among employees. According to an organizational psychologist, the platform provides:
an opportunity for HR teams to enter dedicated spaces where people and content creators can express workplace-related issues in a relatable and human way

help for companies wishing to address difficult topics such as discrimination and harassment training
In particular, HR teams can create quick videos about issues to facilitate an open dialogue with Gen Z employees in a faster and more engaging way.
HR Compliance

2023 HR Compliance: Navigating the New Landscape with Dovetail and Mineral
Dovetail Software has partnered with Mineral, an HR compliance platform, to provide its clients with the tools needed to navigate new compliance trends in 2023. The partnership will enable clients to proactively prepare for HR compliance changes before they become an issue for Employee Relations teams. One of the trends identified is pay transparency, with many states adopting or considering new laws. Mineral allows users to select all the states of interest and filter based on the type of regulation to track regulations at the state level. Mineral also offers a salary comparison tool and an Employee Handbook Builder to help companies manage various state regulations.

Learn more about how Employee Relations teams can benefit from the Dovetail / Mineral partnership.


Case Study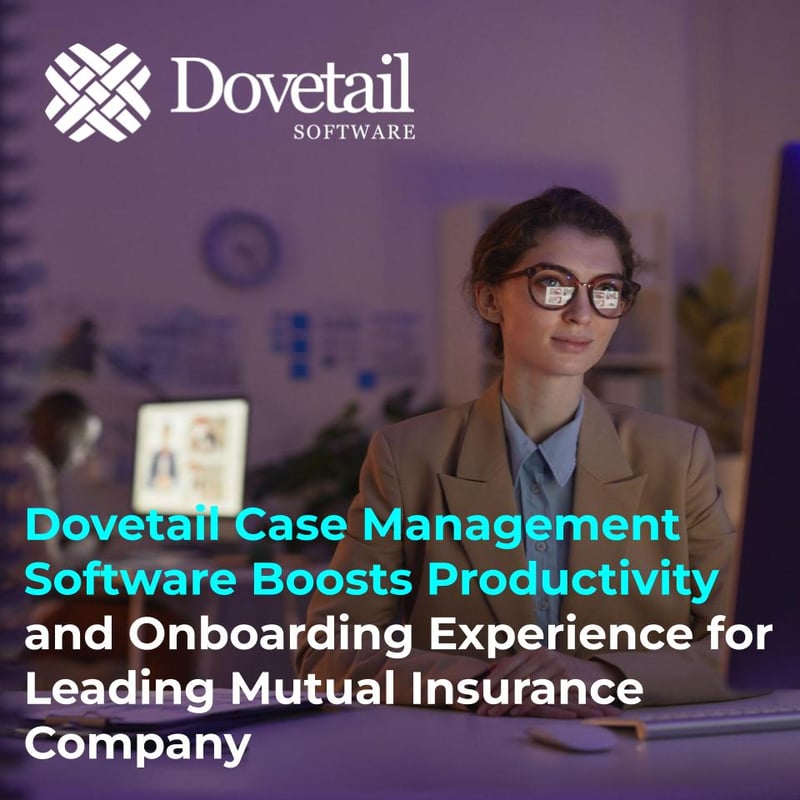 Dovetail Case Management Software Boosts Productivity and Onboarding Experience for Leading Mutual Insurance Company
A leading US mutual insurance company was able to streamline its Contractor Resource Center (CRC) and improve its employee experience by implementing Dovetail HR Case Management software. The CRC manages 2,000 contractors and $100-150 million annually, but their shared email mailbox was inefficient and confusing. After adopting Dovetail, the CRC team became more productive and efficient, which led to improved resource allocation, a streamlined communication system, and increased visibility into individual workloads. In addition, the adoption of Dovetail HR Case Management enabled the CRC team to focus on being more strategic, which allowed them to have more meaningful conversations with the business areas they support.

Click here to read the full case study.