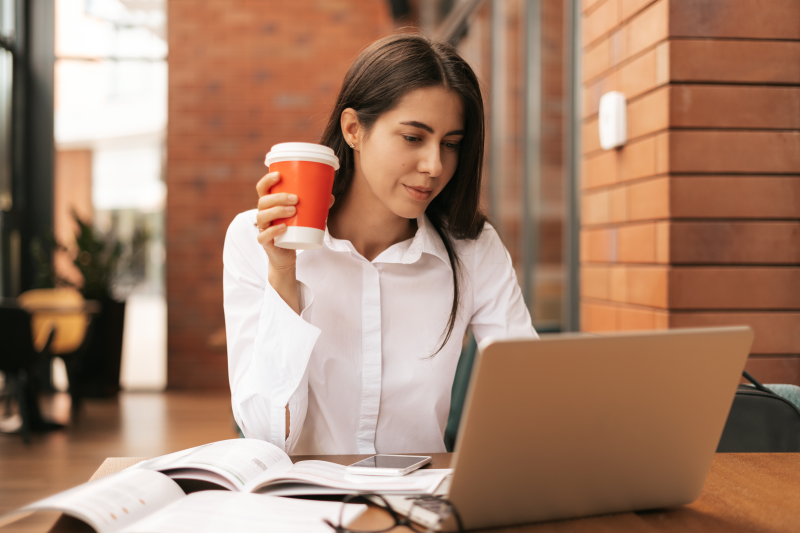 Latest HR News:

Dovetail Ranks #1 for HR Again, HR Service Delivery Webinar With Danone US, HR Tech Goes Crazy, HR Careers, Healthcare HR Focus, and More!


Read on to stay up to date with the latest trends and developments in the world of HR.
HR Tech News

Dovetail Ranks #1 for HR Software for 2nd Consecutive Year!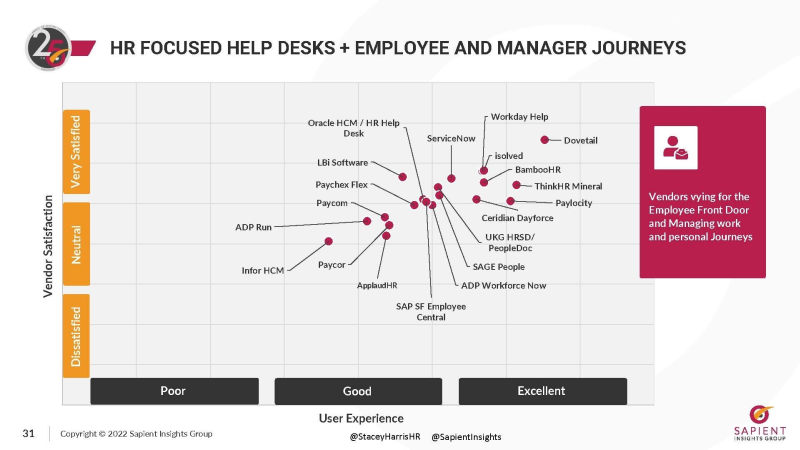 For the second year in a row, Dovetail Software takes first place for HR Service Delivery software in the latest edition of the Sapient Insights HR Systems Survey. Dovetail again ranked number one for User Experience and Vendor Satisfaction, placing it in the "excellent" group, above and beyond all other HR Service Delivery technology providers.
The results of the survey were revealed by Stacey Harris, Chief Research Officer at research firm Sapient Insights Group, during her keynote address, "The Public Debut of the 25th Annual Sapient Insights HR Systems Survey Key Findings", to an audience of 3,000 HR professionals, HR tech buyers and vendors at HR Tech conference, the world's largest HR technology marketplace, in Las Vegas on Thursday 15th September. Commenting on Dovetail's success and the fast pace of change in the HR Service Delivery function, Harris said:
"In the category of HR Service Delivery, Dovetail has consistently achieved top user experience and vendor satisfaction ratings from their customers in Sapient Insights Annual HR Systems Survey. In 2022, we see the HR Service Delivery category rapidly evolving as organizations focus on improving workforce experiences and reducing workloads for HR."
Register your interest to download a full copy of the Sapient Insights 2022-2023 HR Systems Survey, 25th Annual Edition.


Webinar: How Danone U.S. Created a Great Employee Experience
Oct 27, 2022 12:00 PM in Eastern Time (US and Canada)

This month you can find out how to successfully implement and launch HR Service Delivery software that engages employees from the get-go.
Sapient Insights Group, the HR research and advisory firm, and Dovetail Software, present How Danone US Created a Great Employee Experience.

Discover how Danone US, the North American division of a global brand, improved the employee's experience of work by selecting the right HR Service Delivery software, which included an Employee Portal, HR Case Management, and Knowledge Base.

Join Stacey Harris at Sapient Insights Group as she facilitates an informative conversation with Crystal Carter, Employee Service Center Director at Danone US, and Kelly Frisby, Marketing Director at Dovetail Software, to discuss how Danone US revolutionized the delivery of HR Shared Services for their 6,000 US-based employees.
The HR Tech Market Is Going Crazy: What To Look For In 2023 (podcast)
In this podcast, Josh Bersin "spills the beans" on all the major trends in HR Technology for 2023. Based on Bersin's 75 minute keynote at the HR Technology Conference in September, he talks about:
The growth of the HR Tech market and "the best stock in HR technology"
The new HR Tech architecture
Why investors are changing their strategy in HR Tech
How Employee Experience is flipping the market upside down
The Next Gen HCM market
Growth and disappointments in SkillsTech
The emergence of Talent Intelligence
Incredible growth and consolidation in Recruiting Tech
Category creation of Talent Marketplace
New world of corporate learning and the role of the Metaverse, Capability Academies
Why the Creator Market will disrupt L&D
A new world of People Analytics and Employee Listening
The six things you have to know to manage HR Tech well

HR Careers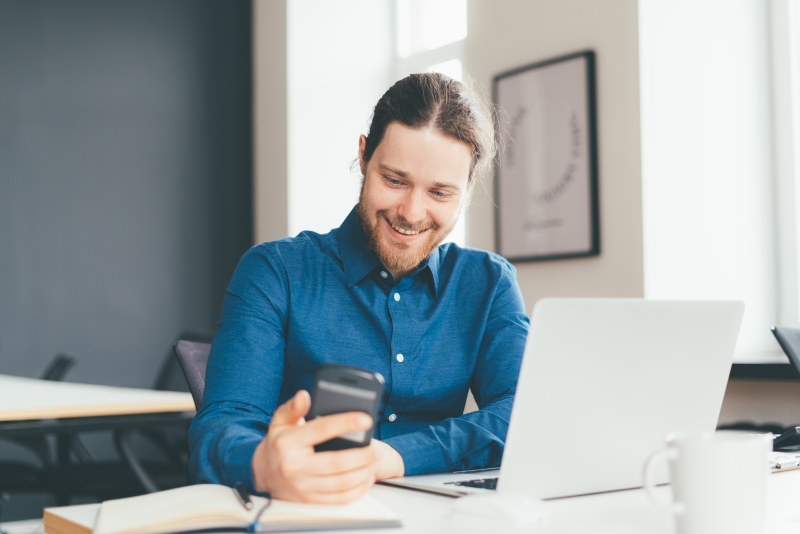 What HR Jobs Pay the Most? (2022 Wage Report)
The pay for HR professionals is increasing because employees are expecting a more supportive organizational culture, new research shows.
The 2022 Wage Report - The Top Jobs and Skills in Human Resources by compensation data and software firm Payscale found that the average salary for HR professionals was $67,500, with the top 10% earning an average salary of $112,000. The report also found that the top skills in HR were benefits administration, employee relations, and training and development. The top jobs in HR were human resources manager, human resources generalist, and training and development manager. Among the findings:
Organizations are investing in training programs and professional development to ensure their staff are up-to-date on the latest industry trends. Training Administrator II is one of the roles with the highest growth in pay, with a 21.7 percent increase. Professional Development Manager III and Learning Manager are the highest-paying roles, with median pay of $308,000 and $214,000, respectively.
Nontraditional HR positions, such as wellness promotion and diversity management, have become increasingly important, and as a result, wages for these positions have grown in recent years. This shift reflects the increased expectations that employees now have for their employers.
The Rise of the Chief Remote Officer
Who Needs a Chief Remote Officer? According to this post, companies with more than 100 employees should consider hiring a head of remote.
As more companies manage virtual teams, the need for a new role on leadership teams has increased. The role of Chief Remote Officer or Head of Remote has been created to help improve the experience of working remotely.
To find out more and the skills you need to become a Chief Remote Officer click here.


Gartner HR Leaders Monthly Magazine
According to Gartner, in order to be taken seriously as a center of value in the organization, HR needs to evolve from a service provider to a strategic partner. This edition of Gartner HR Leaders Monthly Magazine offers insights into how HR leaders can demonstrate the critical role of talent in every business strategy.
Develop a compelling talent strategy
Build a human capital roadmap
Create an effective HR budget
Implement and manage a pool of HR problem solvers
Get the monthly HR leaders magazine to explore how HR leaders can become strategic partners and help contribute to business strategy.


Industry Focus: Healthcare HR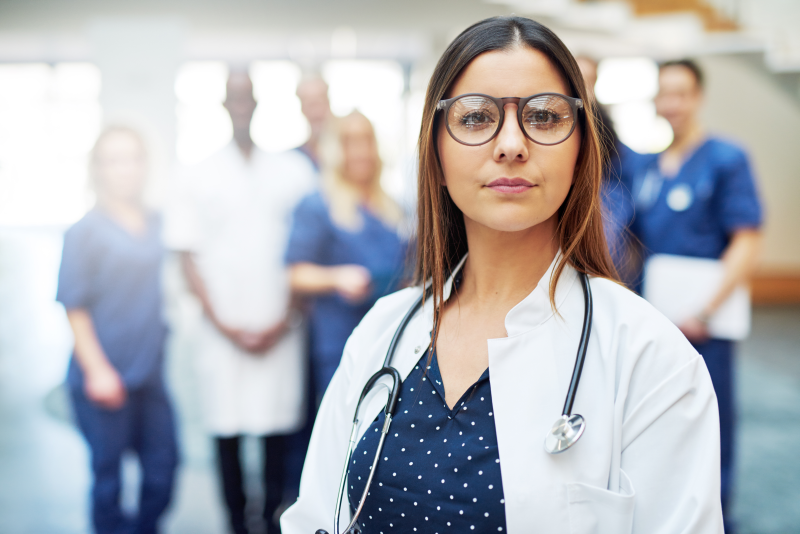 How 4 Healthcare Leaders Are Tackling Diversity Challenges
Diversity, equity, and inclusion (DEI) have clear benefits for the healthcare industry, including better care outcomes and improved employee retention. However, DEI leaders still struggle to convince others of the importance of these initiatives within the healthcare sector. In an interview with Becker's Hospital Review, four health system diversity leaders discussed the challenges they face in promoting DEI. Interviewees include:
Niketa Greene, Director of Inclusion and Diversity at Cone Health
Bridget Marzette-Bender, VP of Diversity, Equity, Inclusion and Belonging at Mercy
Jennifer Mieres, MD, Chief Diversity and Inclusion Officer at Northwell Health
Daniel Joiner, Senior Vice President and Chief Diversity Officer at UnityPoint Health
Find out what they had to say about solutions to the challenges of diversity in the workplace.


Virtua's CHRO Discusses the Evolution of HR
In this interview, Rhonda Jordan, SHRM-SCP at Virtua, a non-profit healthcare system in southern New Jersey, shares how the role of the HR department in healthcare has changed and discusses the DEI workforce initiatives she is proud of implementing at Virtua.
Jordan is currently an executive vice president and chief human resources officer for Virtua Health. She has been in leadership roles at Virtua for almost 25 years and has had a human resources career for over 30 years.
Jordan spoke about how the HR department evolved during that time, as well as Virtua's many DEI workforce initiatives. She also spoke about the importance of teamwork and shared some advice for future leaders.
Top 15 Health Systems of 2022
Every year, IBM Watson Health partners with Fortune to release a list of the top 15 health systems in the nation. This year's report includes data on survival rates, patient complications, long-term outcomes, and more. The report also notes that patients tend to have a higher opinion of the top 15 hospitals than of other hospitals.
The top 100 hospitals are divided into three main categories: Major teaching hospitals, teaching hospitals, and community hospitals. Major teaching hospitals are at the top of the list, followed by teaching hospitals, and then community hospitals.
Discover the top 15 Health Systems of 2022.


HR Transformation


Transforming HR - HR Target Interaction Model: Unlocking the Employee Experience
According to Mercer, the world's largest outsourced asset manager, an HR operation model that focuses on the needs of the workforce can improve your organization and keep employees engaged. With global trends emphasizing the importance of employee satisfaction, the pandemic has pushed for the adoption of new technologies and flexible work arrangements. With a shortage of talent, there is a need to reskill employees. They also expect support in maintaining physical and mental health, having a work/life balance, and having free time. There is also a new focus on social sustainability, which includes increasing diversity, equity, and inclusion. This necessitates a transformation of HR that puts the employee experience at the center, creating a Target Interaction Model to serve as a guide and requires a new business environment for a new HR model. Click here to find out how Mercer believes this can be achieved.
Also, read The Ultimate Guide to Employee Experience Technology.


HR Digital Transformation: The 6 Stages of Successful HR Transformation
HR digital transformation is a term that refers to the use of digital technology to modernize HR processes. Many HR professionals believe that digital transformation is necessary in order to keep up with the ever-changing landscape of work. In order to successfully transform HR, professionals must first understand what digital technology is available and how it can be used to improve HR processes.
The following HR digital transformation topics are discussed in this article:
What is HR digital transformation?
The Why of HR Transformation
Which factors are necessary for a successful digital transformation?
Examples of HR digital transformation
The stages of HR transformation
How to get started with HR digital transformation
Learn more about HR digital transformation.


Employee Experience

Four-Day Workweek Gaining Momentum
The UK is conducting a pilot program in which employees work four days a week but get paid for five. So far, the majority of the firms reported it is working well, with 95 percent saying productivity has remained the same or improved. About 86 percent of 41 organizations surveyed said they would continue the four-day week after the trial ends.
The extra days off could help companies with recruitment and retention, and could also result in big savings for some workers, according to New York City-based 4 Day Week Global, a not-for-profit running the international pilot in conjunction with a think tank and researchers at Cambridge and Oxford universities. In the UK, a parent of two children would save an average of £3,232.40 ($3,665.56 USD) per year, or roughly £269.36 ($305.05 USD) per month, in child care fees.
The pilot also is underway in Australia, Canada, Ireland, New Zealand and the US.
SHRM Online collected news articles on the pilot program and the pros and cons of instituting a four-day workweek. To discover them, click here.


5 Ways To Build An Engaged Workforce (PwC)
The pressure's on to prioritize investments in HR that can help attract and retain talent.
According to this Forbes post, employee engagement is key to a successful business, and there are several factors that contribute to this. Some of the key factors include providing ongoing training and learning opportunities, empowering employees to manage and advance their careers, listening to and treating employees well, communicating clearly about issues that affect them, and nurturing a corporate culture that values inclusion and belonging.
HR leaders are relying on technology - specifically human experience management (HXM) systems - to better engage employees with solutions that address five critical areas. They include:
Bridging the skills gap
Empowering the workforce
Building employee trust
Promoting transparent communication
Creating more culture and less clash
Mineral 2022 State of HR Report
Mineral, the HR and compliance leader for growing businesses, has released survey results that show strong employee morale measurably improves revenue and productivity.
Mineral surveyed 2,644 senior HR professionals in the US to understand how their companies fared during the pandemic.
Companies that put their employees first, and improved morale over the past year are overwhelmingly more likely to be thriving in the wake of the pandemic. In other words, the better you treat your employees, the better your company will perform.
The research showed that companies that increased morale throughout the pandemic saw an 83% increase in revenue growth rate. That's 2.8x higher than those who experienced decreased morale over the past year.