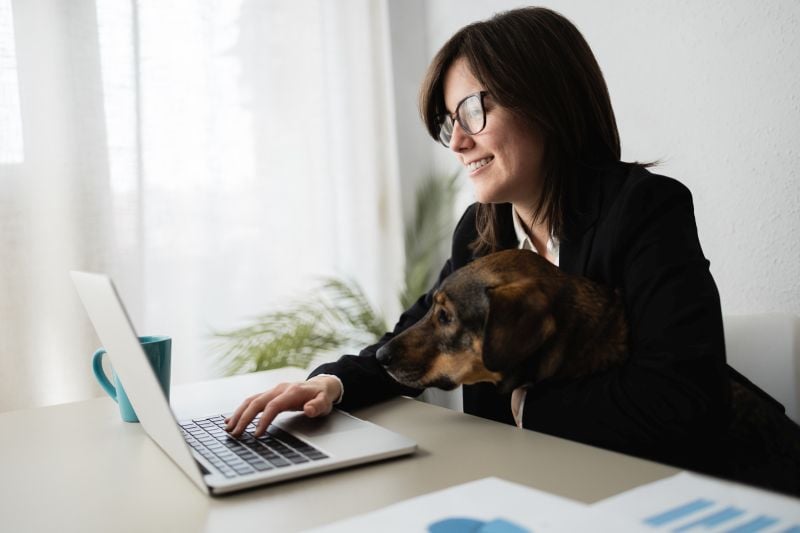 Latest HR News: The "Great Reconsideration", Employee Re-Engagement, HR Leaders Pulse Survey Results, Data-Driven HR Analytics, Artificial Intelligence, HR Transformation Resources, and More!

Read on to stay up to date with the latest trends and developments in the world of HR.
Employee Experience

The 'Great Reconsideration' Is Upon Us, KPMG Says
KPMG researchers have found that many employees are considering leaving their jobs due to increased workloads. In a survey, 62% of respondents said they were straining under the extra work, and 33% said their happiness had decreased as a result. The report, titled "Looking for More," urges companies to take action to retain their employees. It recommends that HR professionals identify the employees who are thinking of leaving and try to meet their expectations.

Click here to dive into more insights.


How Employee Productivity Monitoring Has Evolved – And What's Next for HR
Q&A with Helen Poitevin, vice president analyst in the Gartner HR practice
The increasing use of digital technology in the workplace, along with the growing trend of hybrid and remote work, has led to increased interest in ways to monitor employee productivity. However, this poses ethical challenges, and can easily create a toxic work environment. Gartner spoke with Helen Poitevin, vice president analyst in the Gartner HR practice, to discuss employee productivity monitoring technologies, and how HR can navigate this fast-growing trend.
Questions included:
How has employee productivity monitoring evolved?
What type of data do employee monitoring technologies collect?
How do employees feel about employee productivity monitoring?
With more organizations looking to adopt this type of technology, what is critical for a successful rollout and implementation?
Discover Poitevin's answers.
7 Effective Ways to Re-engage a Dissatisfied and Unhappy Employee
Employees are struggling to stay happy and engaged with their job, especially the younger generations who are working in a remote setup. HR leaders and managers are tasked with addressing the lack of motivation to work. This article provides some simple yet effective methods to re-engage employees in the workforce, including:
Try work-life alignment rather than work-life balance
Revise job roles to better suit what drives employees
Give employees more "say" when it comes to the recruiting process
Connect their work to the larger picture
Always encourage feedback
Promote reward and recognition
Nurture a good company culture
Read this post to find out what are the causes of dissatisfaction and unhappiness of employees and how to resolve them.


HR Leaders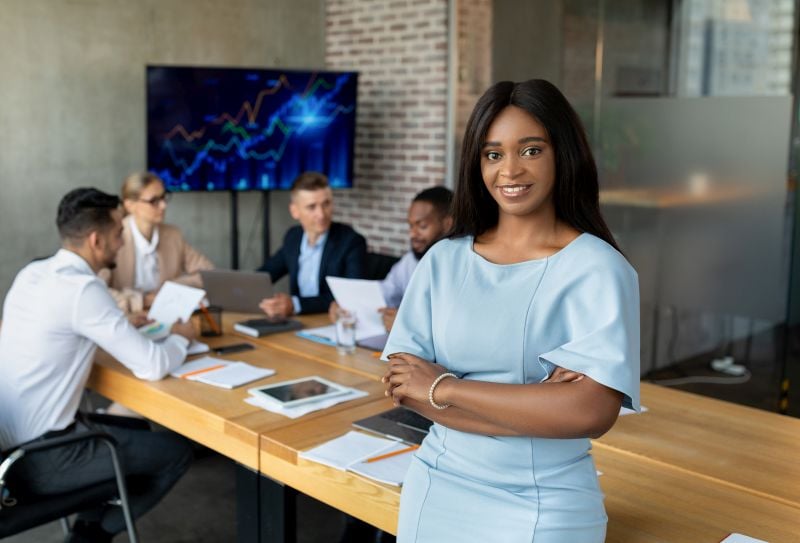 CHRO and Human Capital Leaders
(Latest findings from PwC's Pulse Survey August 2022)
According to PwC, employers are becoming more choosy about whom they hire. PwC's latest Pulse Survey indicates that human resource leaders want to decrease overall headcount and concentrate on finding talent with certain abilities. Even though job creation is up and unemployment is down, a lot of businesses are trying to manage their workforce strategically to prepare for changing economic conditions. This shift from reactive to proactive shows that companies are still investing in their workforce, even as they cut back on overall spending.
The most noticeable change that human resource leaders have seen in the past six months is that fewer people are being hired for remote, hybrid, and in-person positions. With more and more companies adapting to flexible working environments, they are taking advantage of the benefits that come with having fewer employees.
Key findings from PwC's Pulse survey include:
83% of CHROs say their companies are considering or have already reduced overall headcount
67% are instituting or planning hiring freezes
82% of CHROs list expanding permanent remote work as a top priority
Click here to find out more stats, recommendations, and insights.


HR Data & Analytics

"You Can't Manage What You Don't Measure": Employers Need Well-being Metrics, Indeed Says
The recruitment firm, Indeed, conducted a survey that found that workers are increasingly expecting more from their employers when it comes to their well-being. They said that well-being should not be seen as an afterthought by employers, but rather as a business strategy that can have many benefits. Indeed recommended that employers periodically survey their employees to gauge how they are feeling. They also said that being transparent about these efforts may be important, as employees who know that their employer is measuring well-being are more likely to say they will stay with the company for another year.

Discover more about Indeed's survey on well-being.


Organizations With a Data-Driven HR Analytics Strategy Are 45% More Likely to Achieve Desired Results, Says HR Research Firm McLean & Company
It's becoming increasingly clear that data and metrics are must-haves for HR teams. Data can provide insights and recommendations for many HR functions, including succession planning, retention, engagement, and more. Data-driven organizations experience benefits for both employees and the organization itself, often proving more effective at providing insights to leadership, acting on employee needs in real-time, and enabling innovation to produce desired outcomes.

McLean & Company, an HR research and advisory firm, outlines a four-step process to select metrics and create dashboards that tell a story:
Select metrics that matter by establishing the target audience for the dashboard, uncovering and prioritizing needs, translating needs into metrics, and selecting a project team.
Identify and gather required data by recognizing DEI (diversity, equity & inclusion) considerations, identifying required data for selected metrics, assessing the quality of required data, collecting additional data as necessary, and determining the frequency of measurement and reporting for selected metrics.
Conduct analysis and craft a story by combining and preparing the data, calculating the selected metrics, understanding the stages of the storytelling model, and developing insights and recommendations based on identified trends.
Create a dashboard that tells the story by understanding dashboard best practices, choosing appropriate visuals to display data, launching the dashboard and associated deliverables, and gathering feedback to follow up on recommendations.


Artificial Intelligence for HR

How AI Is Changing HR
Since the coronavirus pandemic began, many businesses have migrated to online platforms. These platforms allow for communication similar to what would happen in an office setting, just virtually. There are some aspects of communication that cannot be replicated online, but much of the information communicated between employees is the same. Writing in AI Time Journal, Isabelle Lee said:
"Many employees do not realize it, but when they are working online they are creating data that can be used to improve multiple realms within a business. This information is vital for departments such as HR, which focus heavily on employee improvement and productivity. AI software interprets the data and creates improvements where needed, and it is up to the HR department to implement the changes found by AI technologies."
In this article, Lee discusses the following benefits of AI technology to organizations and HR professionals:
Automating the recruitment process, from sourcing candidates to scheduling interviews
Analyzing employee data to identify patterns and trends
Helping managers to identify potential issues and coaching opportunities with employees
Providing employees with personalized recommendations and feedback
Creating a more engaging and personalized employee experience
To discover more about conversational AI chatbots for HR, which is changing how HR engages with employees read, The Ultimate Guide to Conversational AI Chatbots for HR. For a primer on how AI works take a look at What is Artificial Intelligence?


Stop Fearing AI and 'Big Data' in Recruiting
Advanced technologies can address bias, strengthen hiring decisions
The leading HR organizations of the future will use complex emerging technologies such as artificial intelligence, machine learning, and "big data" analysis. Employers must be willing to invest the time and effort to use these powerful tools responsibly. In this SHRM post, Eric Sydell, an industrial organizational psychologist, an expert in AI and machine learning, executive vice president of innovation at recruiting technology firm Modern Hire, and co-author of the new Decoding Talent: How AI and Big Data Can Solve Your Company's People Puzzle, discusses the critical future-of-work topic with SHRM Online.
Click here to join the discussion.


HR Transformation

Insights on HR Transformation
According to this post, Human Resources Transformation is a complete overhaul of the human resources function, from HR strategy to HR operating model, from efficient HR service delivery to rich employee experience, from redefined HR organizational structure to HR systems re-architecture. A real HR transformation is a long-term project, and based on the size and complexity it is millions of dollars of investment. It will take a strong leadership commitment and change management across the organization to make a HCM transformation successful.

The post provides an extensive list of resources on a wide range of HR Transformation topics including:
CHROs Human Resources Transformation Agenda
Human Resources Transformation Drivers
HR Transformation Framework
HR Transformation Strategy and Planning
HR Transformation Roadmap
HR Resources Digital Transformation
HR Analytics and HR Transformation
HR Transformation Software Replacement
HR Transformation Consulting
HR Capabilities Model


HR Skills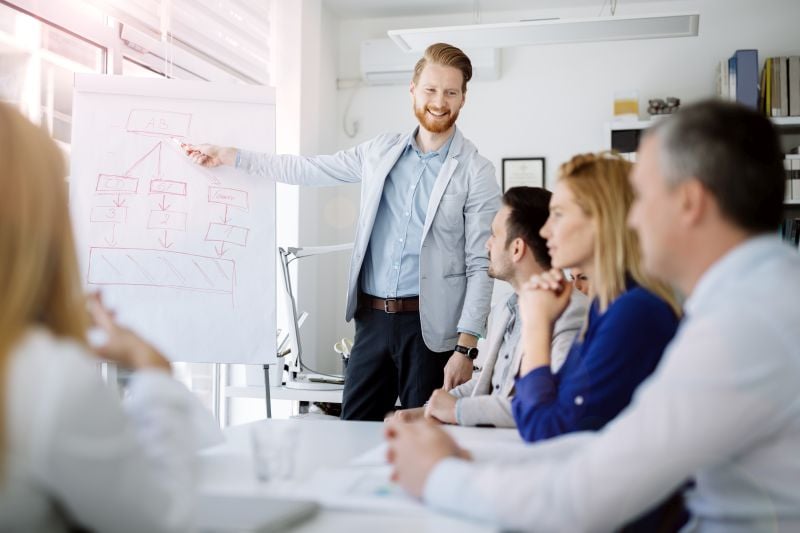 10 Key Skills for HR Business Partners to Drive Organizational Imperatives
According to Deloitte, more and more business leaders are asking their HR departments for help with the challenges they're facing at work. What separates the HR business partners who are successfully and exponentially impacting their organizations? Deloitte lists 10 key attributes in 10 Attributes: Elevating Business HR to Exponential.

In this article, Deloitte defines three qualities that successful HR business partners possess that enable them to achieve high performance. They know how to build trust, they have a deep understanding of the business, and they take four specific actions: being a coach, being a consultant, being a collaborator, and being a change agent.

Download the report here.