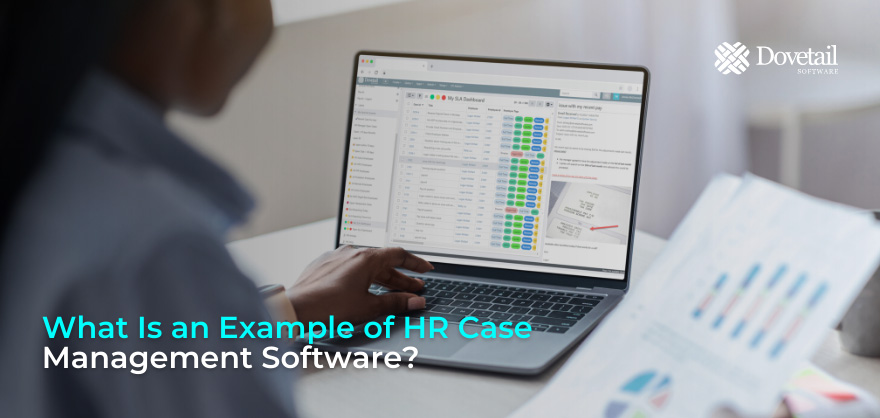 Introducing an Example HR Case Management Software
In the dynamic world of Human Resources, managing employee cases efficiently is essential. HR professionals are constantly juggling various employee issues, from onboarding and leave requests to disciplinary actions and performance reviews. To streamline these processes and ensure the seamless handling of HR cases, the use of HR Case Management software has become indispensable. In this blog, we'll explore the concept of HR Case Management software and take a deep dive into an example - Dovetail HR Case Management software.

Understanding HR Case Management Software
HR Case Management software is a technology solution that empowers HR professionals to manage, track, and resolve employee-related issues and cases. It serves as a central hub for storing, organizing, and processing HR information, making it easier for HR teams to provide timely and efficient support to employees. This type of software can automate workflows, enforce compliance, enhance communication, and improve data security.
Key Features of HR Case Management Software
Before we delve into Dovetail HR Case Management software, let's highlight some essential features typically found in HR case management solutions:
Case Tracking: Efficiently track the progress of HR cases from initiation to resolution, ensuring transparency and accountability.

Automated Workflows: Streamline HR processes by automating routine tasks, such as form submissions, approvals, and notifications.

Document Management: Securely store and manage important HR documents, such as contracts, policies, and employee records.

Analytics and Reporting: Gain valuable insights into HR trends and performance with robust reporting and analytics tools.

Integration: Seamlessly integrate with other HR systems, such as payroll and recruitment software, to create a unified HR ecosystem.

Example of HR Case Management Software: Dovetail HR
Dovetail HR is an example of HR Case Management software that has achieved acclaim in the industry for its comprehensive features, user-friendly interface, and effectiveness in handling HR cases.
Key Benefits of Dovetail HR Case Management Software
Customizable Workflows: Dovetail allows HR professionals to design workflows tailored to their organization's specific needs. This flexibility ensures that every HR process is optimized for efficiency.

Knowledge Base: The software features a built-in knowledge base, which not only aids HR teams in finding solutions faster but also promotes self-service among employees. This reduces the HR team's workload and empowers employees to find answers to common HR queries.

Employee Self-Service: Dovetail provides employees with a user-friendly Employee Portal where they can submit HR cases, check the status of their requests, and access important HR resources.

Data Security: With sensitive employee data at stake, data security is a top priority for Dovetail. The software employs robust security measures to protect sensitive HR information, ensuring compliance with data protection regulations.

Analytics and Reporting: Dovetail offers powerful analytics and reporting tools that enable HR professionals to make data-driven decisions and identify trends within their organization.

Integration: Dovetail seamlessly integrates with various HR systems, ensuring a smooth flow of information between different HR processes.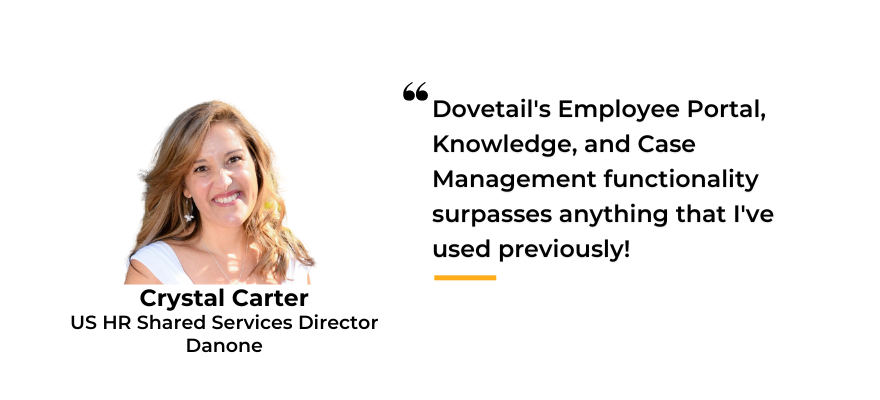 Use Cases of Dovetail HR Case Management Software
Dovetail HR Case Management software can be applied across a wide range of HR scenarios, including:
Employee Onboarding: Streamline the onboarding process by automating tasks like document collection and training assignments.

Leave and Absence Management: Simplify leave requests, approvals, and tracking, reducing administrative burden.

Performance Management: Facilitate performance appraisals, feedback, and goal-setting with structured workflows.

Employee Relations: Effectively manage disciplinary actions, grievances, and conflict resolution processes.

Compliance Management: Ensure adherence to labor laws and company policies by automating compliance checks and audits.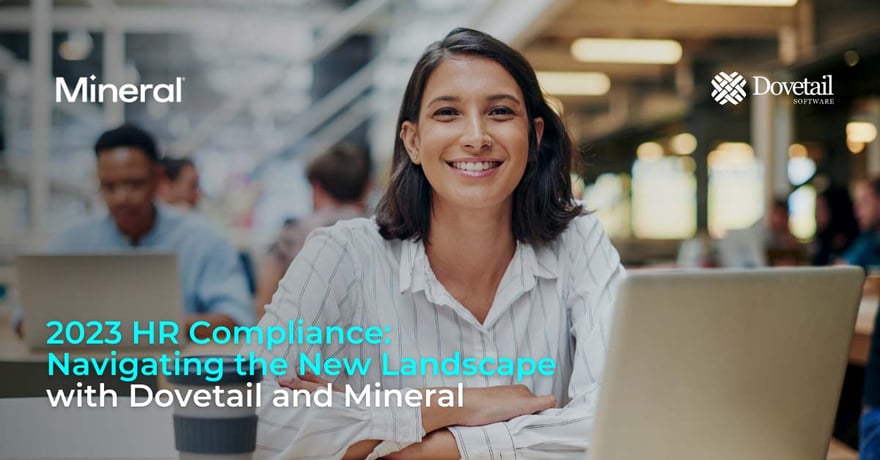 Conclusion
In this blog post we have given an answer to the question, 'What Is an Example of HR Case Management Software?'.
In the world of HR Case Management software, Dovetail HR is an example of what can be achieved with this technology. Its customizable workflows, user-friendly interface, and robust features empower HR professionals to efficiently handle and resolve employee cases while promoting self-service and data security.
As organizations increasingly value HR Case Management software for enhancing HR operations and employee satisfaction, solutions like Dovetail are shaping the future of HR management. If you are looking for an HR Case Management Software example that excels in all aspects, click to view the video below to explore the power of Dovetail HR Case Management.
Investing in the right HR Case Management software can transform your HR team's operations, making your organization more agile, responsive, and employee-centric. Consider Dovetail HR Case Management as a valuable asset in your HR toolkit.