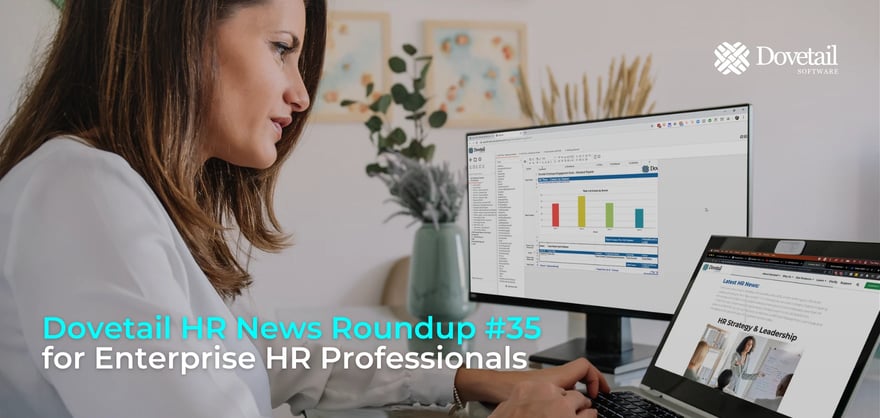 Latest HR News:
Welcome to the Dovetail Monthly HR News Roundup #35, where we bring you the latest updates and insights from the world of HR. In this edition, we cover a wide range of topics including:
HR strategy and leadership
Headcount growth strategies
Essential HR models for HR
Overcoming burnout,
Latest on employee experience
Employee satisfaction stats
Generative AI in HR
Managing employee complaints
HR Case Management case study
Employee tags HR Case Management feature video
Read on to find out more.
HR Strategy & Leadership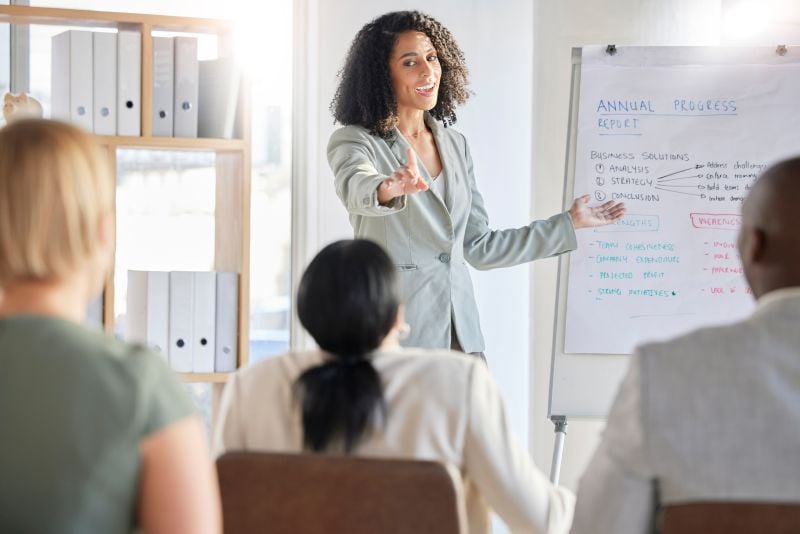 10X Growth in Just 5 Years at Carta: The Strategic HR Lessons Learned
In this post, Paige Bailey, Chief People Officer of Carta, shares the strategic HR lessons learned from managing the rapid growth of the company's workforce. With the employee count increasing from 200 to nearly 2,000 in just five years, Bailey emphasizes the need to create new systems and processes that can scale with the organization. As the company grows, leaders must shift from tactical to strategic approaches, focusing on long-term growth plans. To ensure employees stay connected to Carta's culture, the company:
Fosters regular communication,

Showcases new projects,

Encourages participation in company-wide events like hackathons,

And prioritizes career development by promoting the exploration of different career paths and leveraging coaching through platforms like BetterUp.
The response from employees to these strategic HR efforts has been positive, with a sense that Carta is investing in their growth and development. In terms of enhancing retention, Carta aims to understand employee needs and create a personalized experience with unique benefits and streamlined processes. Bailey highlights the importance of developing competencies in working with data, building organizational influence, and coaching direct reports as an HR leader.

Find out more about successful company headcount growth strategies.


VP of HR Grows 2-Person Team to National Department
This post discusses how Krista Reynolds, the senior vice president of HR at Morgan Properties, a property management firm, has successfully grown her two-person HR team into a thriving department supporting over 2,500 employees. Topics covered include:
Expansion, Unification, Belonging, and Connectedness - As the organization expanded and acquired new apartment communities, Reynolds strategically added HR team members and regionalized the HR department to better support employees across 19 different states. The focus on building a unified HR team was driven by the goal of keeping the human in human resources and providing a consistent employee experience nationwide. Reynolds emphasizes the importance of belonging and connectedness in driving employee retention, especially in the context of remote work.
Value of Mentorship and Loyalty in HR - Despite challenges during the pandemic, Reynolds is grateful for the opportunity to collaborate in person and strengthen personal connections with employees. Her own career journey, from being an intern to becoming VP of HR, highlights the value of mentorship and loyalty in the field of HR. Reynolds and her team at Morgan Properties prioritize employee surveys to enhance the employee experience, inform initiatives, and drive retention by creating a meaningful and multi-dimensional workplace culture.

Discover how to manage rapid employee growth successfully.


8 HR Models Every HR Practitioner Should Know in 2023
In the article "8 HR Models Every HR Practitioner Should Know in 2023" by Erik van Vulpen, the author discusses various HR models that HR professionals should be familiar with to effectively manage HR functions within organizations. The article highlights the importance of HR models in defining HR's role and positioning within the business and provides an overview of eight practical HR models.

The models discussed in the article are:
The Standard Causal Model of HRM: This model emphasizes the alignment between HR strategy and business strategy, showing how HR processes impact organizational performance.
The 8-Box Model by Paul Boselie: This model identifies eight external and internal factors that influence the effectiveness of HR practices, including external market and institutional contexts, HR strategies and practices, and HR outcomes.
The HR Value Chain: This well-known model divides HR activities into HRM activities and HRM outcomes, emphasizing the need to align processes with goals and measure outcomes rather than just efficiency metrics.
The HR Value Chain Advanced: Similar to the HR value chain, this model incorporates the balanced scorecard to align HR activities with financial, customer, and process perspectives and emphasizes the importance of HR enablers for effective value chain operation.
The Harvard Model of HRM: This holistic model considers stakeholder interests, situational factors, HRM policies, HRM outcomes, and long-term consequences to understand the relationship between HR and organizational performance.
The Guest Model: Developed by David Guest, this model differentiates strategic HRM from traditional personnel management and incorporates both "hard" and "soft" perspectives of HRM, emphasizing the impact of HRM on business performance.
The Warwick Model: This model explores how external environmental forces and internal factors influence HR policies and practices, emphasizing the importance of strategic HRM in adapting to external influences.
The Ulrich Model: Proposed by David Ulrich, this model outlines four key roles for the HR function: administrative expert, employee champion, change agent, and strategic partner. It also presents the "three-legged stool" model, which includes shared services, centers of excellence, and HR business partners.
The article concludes by highlighting that the selection of an HR model should consider factors such as business strategy, organizational design, industry and competition, HR team capabilities, and cost-effectiveness. It emphasizes that HR models are simplifications of reality and that each organization may require a unique approach to HR management.


8 Ways HR Leaders Can Overcome Burnout
According to a survey of HR leaders, they are highly susceptible to burnout, with a high risk of leaving their current employer and difficulty balancing work and home life. Signs of burnout include emotional or physical exhaustion, cynicism, and deteriorating cognition. Five hazards contribute to burnout for HR leaders: increasing complexity in the HR function, trauma exposure, masking or hiding personal self, toxin handling, and loneliness. To overcome burnout, HR leaders can practice acceptance, be intentional with their time, stick to their values, show self-compassion, establish healthy boundaries, recognize their value, seek support, and take care of their basic self-care needs. Speaking to oneself with kindness is emphasized as transformative.

Find out more about minimizing burnout.


Employee Experience

Job Satisfaction at a High Thanks to Work/Life Balance Strides
In this post by SHRM, discover recent data and insights on job satisfaction, including:
According to data from The Conference Board, job satisfaction among US workers reached its highest levels on record in 2022. The post
Overall job satisfaction increased to 62.3% in 2022, up from 60.2% in 2021 and 56.8% in 2020. The improvement in satisfaction is attributed to gains in pay, benefits, and work/life balance.
The survey also found that work/life balance saw the largest increase, with 60.1% of workers expressing satisfaction in that area. However, there is a significant happiness gap between men and women in the workplace, with women less satisfied across various components of job satisfaction.
Another report from the benefits firm, MetLife, showed a decline in job satisfaction and satisfaction with benefits, possibly due to higher employee expectations following financial and mental health struggles.
Employees who recently changed jobs were found to be the most satisfied, particularly in aspects such as pay, bonuses, training programs, and mental health benefits. The report also noted that the upcoming short recession may temporarily ease labor shortages but could impact job satisfaction in the coming months.
Generative AI for HR: What It Can – And Can't – Do
Generative AI, such as ChatGPT, can automate tasks and perform technical duties, but it cannot replace all HR duties according to this article.
It can be used to help make HR more about humans and less about resources but it cannot understand nuance or express empathy, understanding, and discretion. Generative AI can help HR make a real impact on essential workplace factors like engagement and communication, but extra considerations are at play when using AI for tasks such as recruiting or promoting, as the technology has inherent inaccuracies and biases.
Companies must be careful when selecting and implementing AI-powered tools and ensure that their employees have the knowledge and skills to effectively use these technologies.
4 Types of Employee Complaints - and How to Respond
In their article, "4 Types of Employee Complaints—and How to Respond," Alyson Meister, professor of leadership and organizational behavior at IMD Business School (Lausanne, Switzerland) and Nele Dael, senior behavioral scientist also at IMD, discuss the different forms of employee complaints and provide strategies for managing them. The authors highlight that complaining is a natural aspect of organizational communication, but it can have both constructive and destructive effects.
The four types of employee complaints identified are:
Productive complaining: Intended to bring attention to and improve an undesirable situation, providing valuable feedback for positive change.
Venting: Emotional complaining aimed at releasing stress or seeking support, which can offer temporary relief but also burden listeners and contribute to a negative emotional culture.
Chronic complaining: Reflects a negative mindset and attitude, with individuals finding fault in everything. While exhausting for those around them, chronic complainers can also highlight potential issues.
Malicious complaining: Destructive complaining used to undermine colleagues or gain personal advantage, often associated with gossip and backstabbing. This type of complaining creates a toxic work environment and lowers team morale.
To effectively handle employee complaints, managers should approach them with interest and curiosity. They should recognize the intent behind the complaint and encourage solution-oriented, productive complaining. Managers can facilitate constructive complaints by creating opportunities for feedback and providing a structure for critical discussions. It is also important to address destructive complaints promptly, either by addressing the behavior, supporting mindset and behavior changes, or making personnel changes if necessary.
By managing the different types of complaints appropriately, managers can foster a positive work environment, encourage creative problem-solving, and mitigate the risks and costs associated with complaining.
Dovetail Insights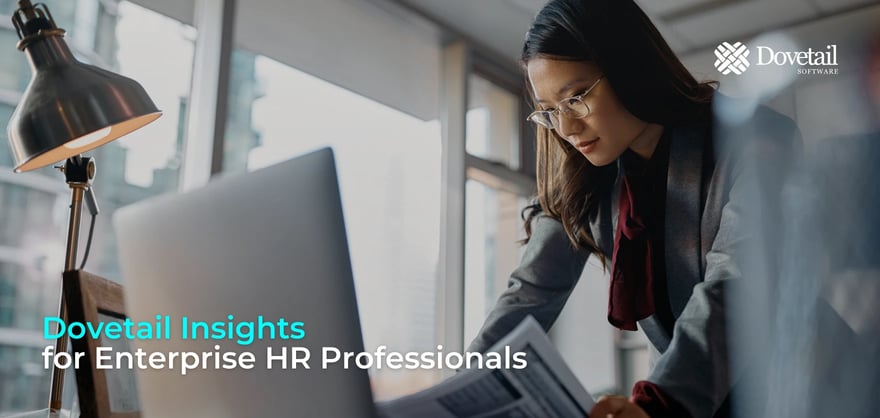 Breakthru Beverage Group Transforms HR Service Delivery With Dovetail HR Case Management and Employee Portal
Breakthru Beverage Group implemented Dovetail HR Case Management and Employee Portal software to transform its HR service delivery. The company established a centralized HR shared services model and formed a new HR service delivery team. The challenges faced included difficulties in remote HR-employee communications, inefficient HR service delivery, and managing employee growth through mergers and acquisitions. By using Dovetail software, Breakthru improved operational efficiency, enhanced the employee experience, and began the journey towards a data-driven HR function.

Dovetail's software provided features such as case tracking, case visibility, knowledge base, and reporting and analytics. The implementation took six months and resulted in significant improvements in HR Services and collaboration between HR teams. The company highly recommends Dovetail for its ease of use, user-friendly interface, and excellent support team.
Read Breakthru Beverage Group Transforms HR Service Delivery With Dovetail HR Case Management and Employee Portal.
New

Dovetail HR Case Management Feature: Employee Tags
With the release of Dovetail Version 2023.3, a new feature has been added called "Employee Tags". Thanks to feedback from Dovetail customers, this new tool was developed and deployed. It helps HR label and organize employees quickly and easily by any attribute. It's completely customizable to suit the needs of enterprise organizations, and getting started is simple with an easy-to-use editor. Watch the feature overview video to learn more about how to get started with Employee Tags to enhance workflows in Dovetail.