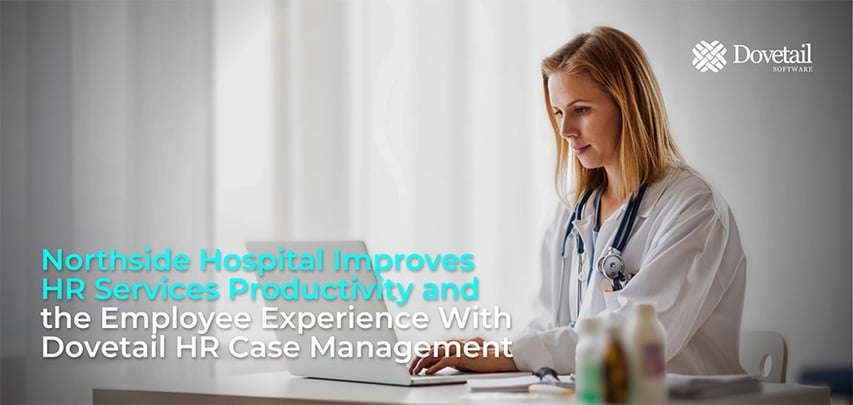 The HR Services team at Northside Hospital encountered a common challenge: enhancing the handling of employee questions, inquiries, and requests while prioritizing a positive employee experience. Seeking assistance and guidance, they turned to their Employee Experience platform provider, WTW, who introduced them to Dovetail Software, WTW's strategic partner specializing in HR Case Management.

After assessing the capabilities of Dovetail's HR Case Management, Northside Hospital was highly impressed and decided to adopt the system. The outcome has been a boost in HR Services productivity through streamlined case management processes, as well as an enhanced employee experience. This improvement is attributed to the HR team now having more time for personalized, employee-centric activities.
In this article, we delve into the accomplishments of Yen Edwards, HR Operations Manager at Northside Hospital, and the HR team in attaining these favorable outcomes.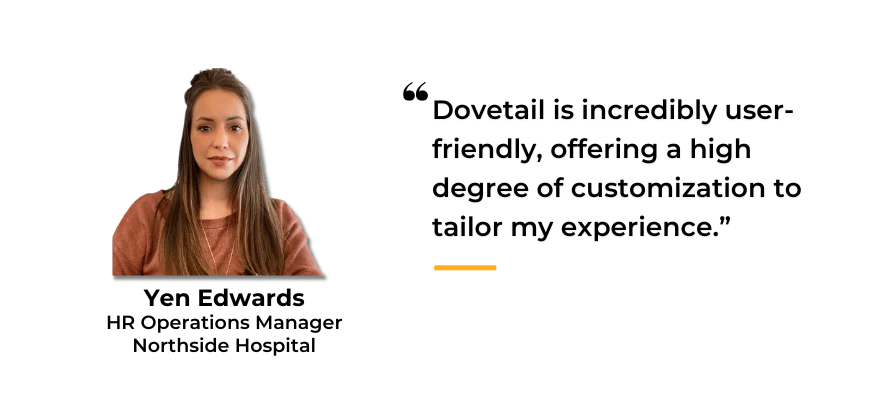 About Northside
For the past 50 years, Northside has taken care of Georgians. And as their community has grown, Northside has grown with it - expanding across 25 counties with five acute-care hospitals, more than 250 outpatient facilities, 4,100 providers, and 30,000 employees. Northside is an entire system of care, dedicated to clinical excellence and research innovation - quality health care that nearly 5,000,000 patients count on every year.
About Dovetail HR Case Management
Dovetail HR Case Management solution provides a systematic approach for handling HR-related inquiries and requests from employees. It involves tracking, documenting, and resolving HR-related issues in an efficient and organized manner. A key aim of Dovetail's HR Case Management system is to ensure that employees receive prompt and accurate answers to their HR questions and that HR Services can manage their workload more effectively.
About WTW
WTW (NASDAQ: WTW) provides data-driven, insight-led solutions in the areas of people, risk and capital, leveraging the global view and local expertise of its colleagues serving 140 countries and markets.

WTW's Embark is a modern, digital, employee experience platform, designed to help employers engage their workforce by providing valuable and timely information on one or more key topics or across all of the touch points and moments that matter.
About Dovetail's Partnership With WTW
WTW and Dovetail Software partnered to integrate the WTW Embark platform with Dovetail's HR Case Management and Knowledge Management applications in order to provide WTW customers with a new and improved HR Case Management platform. As a result, the integration now provides joint customers with an optimum solution for effectively managing employee questions, inquiries, and requests.

Commenting on the partnership in the 2023 Gartner Market Guide for Integrated HR Service Management Solutions, WTW stated:
"WTW has a close partnership with Dovetail Software and WTW customers can additionally leverage Dovetail workflow automation to optimize HR processes through API integration."
Challenges & Solutions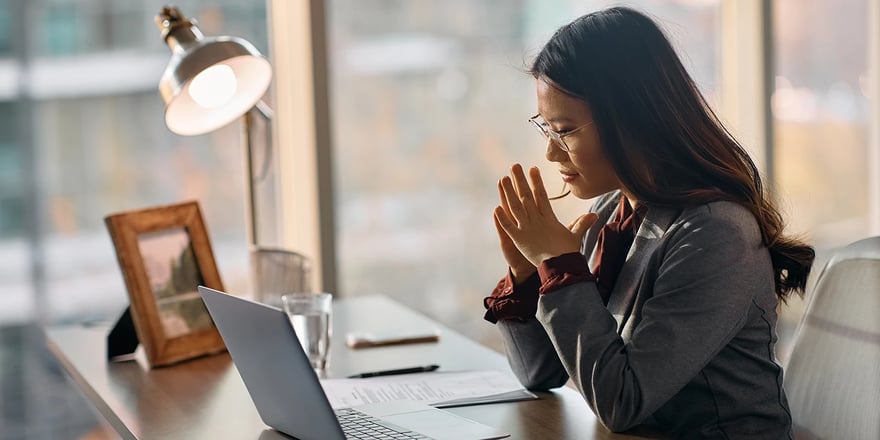 Managing HR cases can be a complex and time-consuming task, which is why many organizations turn to software solutions to streamline processes. With a large volume of 300 employee cases to track and manage daily, Northside was facing a number of challenges prior to adopting Dovetail HR Case Management. They included:
Challenge 1: Merging or Reducing Duplicate Cases
One of the biggest challenges facing Northside HR Services was the issue of duplicate cases. Prior to adopting Dovetail, when a case was closed and then reopened, it would create a new case with a different number, making it difficult to reference the original case for historical purposes. With Dovetail, HR can now merge or reduce the number of duplicate cases, making it easier to track case history. Additionally, cases can now be opened and reopened an unlimited number of times, and all the information remains in one place, eliminating the frustration of having to reference multiple case numbers.
Challenge 2: HR Services Working at Maximum Capacity
Due to a high number of cases, HR services were under constant pressure to keep up with the workload. To resolve this issue, Dovetail allows cases to be placed into categories such as "on hold," "assigned to someone else," or "in a queue." This helps employees to prioritize their workload and manage their cases more efficiently. Additionally, Dovetail allows HR Shared Service Specialists to customize the layout of their screens, making it easier to sort cases based on 1 of 26 different columns, such as Case Type, SLA Remaining, Last Modified Date etc.
Challenge 3: Different Groups of Cases
HR Shared Service Specialists needed a way to separate urgent cases from regular cases. Dovetail's Labels feature was implemented to resolve this issue, allowing employees to categorize cases based on their level of urgency. The Labels feature helps to ensure that cases are being handled in a timely manner.
Challenge 4: Allow Employees to Manage Their Own Cases
One of Northside's key requirements was that the new HR Case Management system provides an improved employee experience, which included a new user interface within Embark delivered by the WTW team in collaboration with Dovetail. In addition to this, all of the employees' existing cases were migrated into the Dovetail platform, and viewable within the new Embark user interface.
Challenge 5: Reporting Ability for Non-Admin Users
Prior to adopting Dovetail, only the HR administrator was able to run reports from the system. This made it difficult for non-admin users to access the information they needed. Dovetail allows HR to turn on reporting for specific groups, giving non-admin users access to the same reporting functionality as the HR administrator.
Challenge 6: Viewing Multiple Employee Records or Cases
HR Shared Service Specialists needed the ability to view multiple employee records or cases at the same time to be able to work more efficiently. Dovetail's preview pane feature allows HR Shared Service Specialists to quickly look at multiple cases without having to open each one individually. Additionally, Dovetail's independent URLs enable HR Advisors to open each case in a separate tab, allowing them to work on multiple cases simultaneously.

Dovetail HR Case Management Implementation
The Dovetail HR Case Management Implementation was a smooth and successful process. Throughout the implementation, the Dovetail Implementation Manager provided consistent and comprehensive communication, ensuring that Northside HR was always informed and up-to-date on the project's progress. Yen said:
"Dovetail's Implementation Manager was always available for me. In fact, we met via Zoom every week during the implementation to discuss the project's progress. She was always quick to share with me any information I needed, so I never felt out of the loop. Because of this great support, I never felt like anything was missing from Dovetail's side during the implementation of their software.

Overall, the Dovetail HR Case Management Implementation was a huge success, bringing much-needed flexibility and automation to the team's case management process."

How Dovetail HR Case Management Fits into Northside's Multi-Tier HR Service Model
As organizations grow and expand, their HR needs become more complex and multifaceted. For Northside, this complexity is managed through a multi-tier HR service model. Dovetail HR case management software is now at the core of this model, and plays a critical role in ensuring the efficient and effective management of HR cases across the organization.

What is a Multi-Tier HR Services Model?
A Multi-tier HR Service Model is a structure that divides HR Services into different levels or tiers, each with a specific set of responsibilities and capabilities. This model aims to ensure that HR inquiries and requests are handled efficiently and effectively by the appropriate level of support. The benefits of a multi-tier HR service model include faster resolution of inquiries and requests, improved quality of support, and reduced workload for HR representatives.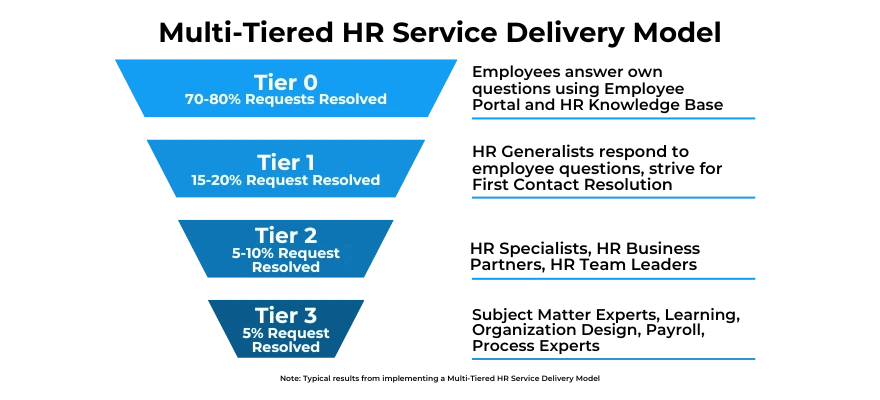 At Northside, the efficiency and collaboration capabilities of a Multi-Tier HR Service Delivery model have been enhanced by incorporating Dovetail HR Case Management. Presently, over 140 Northside HR users and 30,000 employee users are benefiting from using the Dovetail system within this multi-tier approach.

Northside's Multi-Tier Model HR Services Model

Tier 0 - WTW's Embark Employee Experience Platform With Dovetail Integration
WTW's Embark is the first point of contact for employees and serves as a self-service platform where employees can access information and perform basic HR-related tasks.
Embark's ability to target and personalize content, helps employees quickly and easily find the answers they are looking for, minimizing the volume of Tier 0 HR Support from the start.
At this tier, employees can view their cases, add notes, upload files, and create a new case. This is all within the WTW built Dovetail integration embedded within the Embark platform.


Tier 1

- Dovetail HR Case Management and HR Shared Service Specialists

New cases that are created by employees on the WTW Embark platform seamlessly arrive within the Dovetail HR Case Management system, which is managed by Tier 1 Support HR Shared Service Specialists (who report to Yen, the HR Operations Manager). Based on certain events or workflow, cases may also be automatically routed to the appropriate team for handling.

Complex cases that the Tier 1 HR Shared Services team is unable to resolve are escalated to Tier 2.


Tier 2

- SMEs (Subject Matter Experts)

This tier includes experts in specific HR areas such as Benefits, Compensation, and Payroll. They handle complex HR inquiries and requests that cannot be resolved by Tier 1.


Tier 3

- Senior or Benefits Leaders

This tier is responsible for handling HR inquiries and requests that require higher-level support. For example, if multiple individuals are facing the same issue, this tier will be engaged to determine if there is a file issue or problem with the vendor.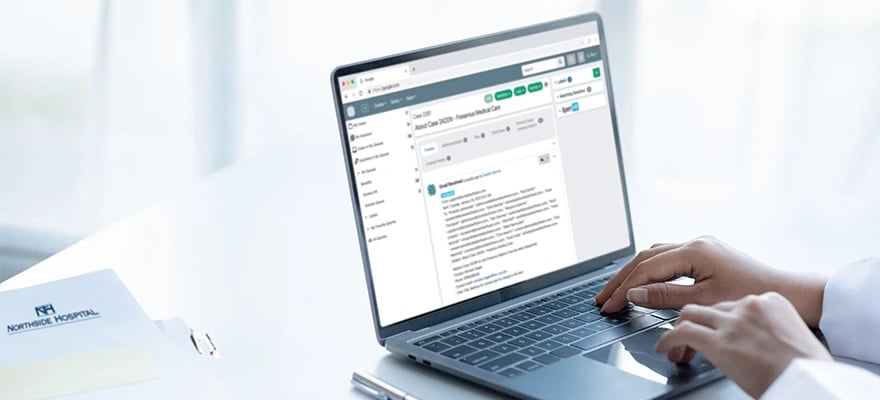 Results
Providing feedback on Dovetail's Software for Northside, Yen outlined a number of results, benefits, and achievements.
3 Biggest Benefits of Dovetail Technical Features According to Yen Edwards, HR Operations Manager
"The Event Rules, or workflow automation, is one of the standout features of Dovetail and one of the biggest benefits for me. Prior to Dovetail, the team had limited flexibility in managing cases. With the workflow engine, I can automate various activities in the system that were previously manual. The team can now automatically flag important cases, such as those involving doctors, executives, managers, and directors. Also, the ability to move cases into a "resolved waiting for close" queue and build event rules to ensure that cases are not missed is great. Plus, if an employee returns to ask a question about a previously resolved case, the case will automatically move back into the service center queue for follow-up. Creating Event Rule automated workflow is easy too, simply involving the selection of a triggering event, conditions to be met, and actions to be taken. This automation has made a significant impact on the team's ability to manage the 300 cases they receive each day.


Another major benefit for me is the reporting capabilities of Dovetail. I have much greater access to data and can create reports in ways that were not possible before. I can even pull reports based on specific keywords or phrases. On a weekly basis, I run metrics reports to keep track of the number of cases received by the Service Center.


Finally, I love the intuitive navigation of the Dovetail system. I find it very easy to use and find what I need in the system."


Improved Employee Experience
"I'm a big believer and advocate of the employee experience. The recent implementation of Dovetail has greatly improved the efficiency of managing employee questions and inquiries. This gives us the opportunity to focus more on providing high-quality customer service. For example, we are developing a model where HR Shared Service Specialists can offer one-on-one appointments for employees, perhaps 15 minutes each hour for a few days a week. This is made possible by the newfound time and resources freed up by Dovetail's automation. Our goal is to enhance our customer service and provide additional support to our employees."
HR Services Is More Efficient
"The new system has greatly increased the efficiency of HR Services, saving hours of time. For example, it has facilitated more efficient management of open enrollment for benefits. The increased information, functions, and email capabilities allowed the team to prioritize cases and tackle the 400 to 500 cases received daily during open enrollment with ease, eliminating the common backlog of open cases from previous years. The event rules, which is part of the workflow feature, have also been a game changer, reducing time spent on case resolution."
HR in Control
"Before Dovetail, our HR services were limited by a lack of control over data management and visibility. But now we have the ability to customize how employee data is displayed, making it much easier for us to operate. It's truly transformative, as it empowers us with greater control."
Easy to Use
"I've found Dovetail to be incredibly user-friendly, offering a high degree of customization to tailor my experience to my specific needs. I love the preview pane that has been a crucial tool in making my workload easier to navigate, as it allows me to change my queries and adjust how information is displayed on the screen, making my workload much easier to manage."

Conclusion
The implementation of Dovetail HR Case Management has greatly enhanced the delivery of HR services at Northside Hospital, leading to a significant improvement in the quality of service provided to employees. Furthermore, Dovetail has equipped the HR Services team with the necessary tools to manage cases much more efficiently, relieving them of the overwhelming workload they previously faced. By improving HR Services productivity, time has been freed up for the HR Services team to provide employees with a more personalized and attentive level of service.