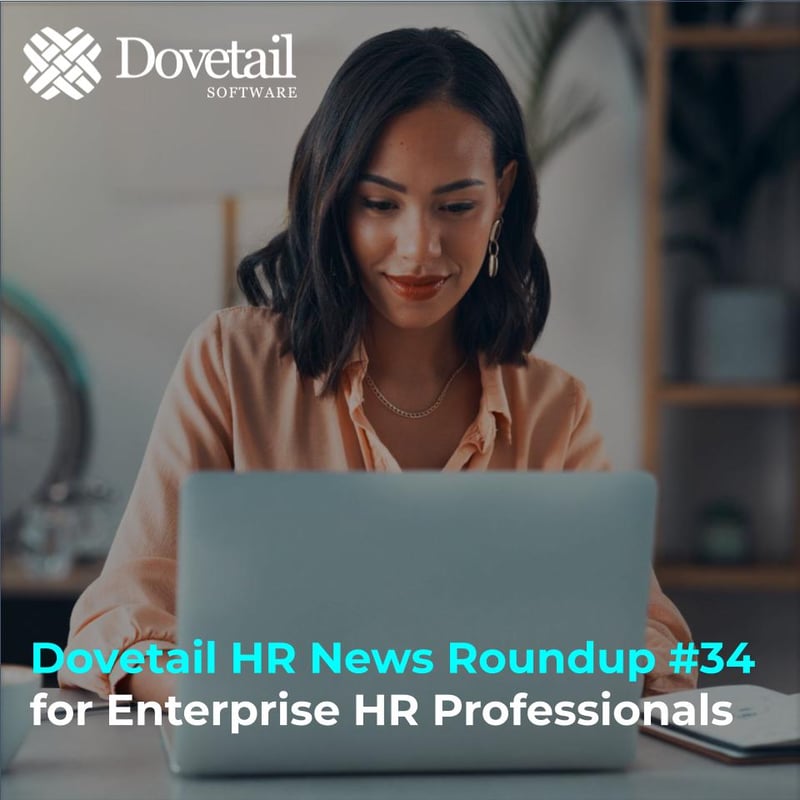 Latest HR News:

Gen Z Unhappiness, AI Disruption, HR Transformation, and Case Study on How Lenovo Improved HR Services With HR Case Management Software
Here's your latest issue of Dovetail's Monthly News Roundup. This edition covers a range of topics, including news on the diverse generations in the workforce, AI in HR, and HR transformation. Gen Z workers are reportedly unhappy, and HR leaders are urged to focus on creating a better employee experience. Additionally, ESG initiatives matter to younger generations, while older workers are being overlooked in favor of younger, tech-savvy candidates. The impact of AI on HR tech and the HR function itself is also discussed, along with the latest HR trends and best practices from top organizations worldwide. Finally, a case study reveals how Lenovo improved global HR services with Dovetail HR Case Management software.

Workforce Generations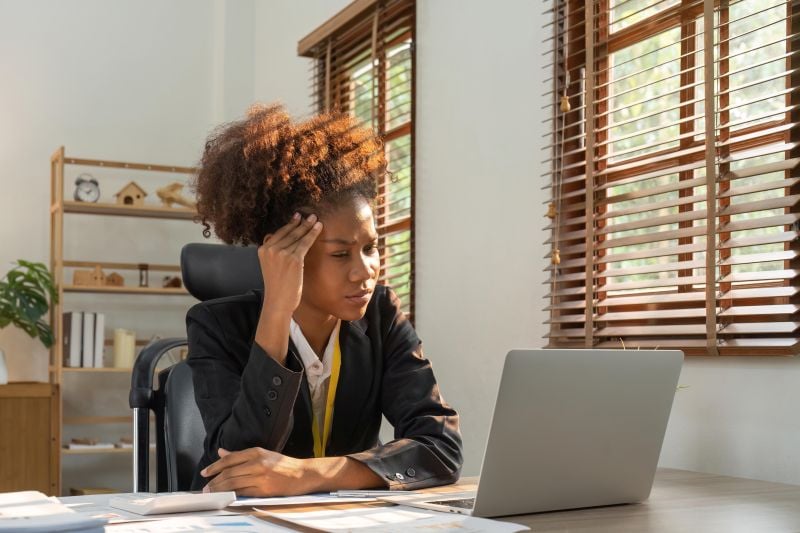 Gen Z is Unhappy: 5 Ways HR Can Create the EX Young Workers Are Craving
Generation Z, born between 1997-2012, is the newest generation entering the workforce and, according to this article, they are generally unhappy at work. HR leaders need to understand their concerns and expectations to create a better employee experience.
Gen Z seeks work that fits into their lives, demanding satisfaction, convenience, and support from their work environment similar to their personal lives. The post discusses:
How HR can create a better employee experience by focusing on work/life balance, inclusivity, growth opportunities, purpose, and leveraging technology.
Creating a better employee experience can lead to higher productivity, engagement, and retention.
Succession planning should be part of a holistic approach to employee development, identifying and developing top talent by linking business planning to employee performance, development, and engagement, which can create a culture of employee success that leads to business success.
A comprehensive succession plan should identify successors, guide training and development, assess readiness, connect with DEI goals, promote progression, and evolve continuously.
Survey: ESG Strategies Rank High with Gen Z and Millennials
A survey by the Society for Human Resource Management (SHRM) has found that environmental, social, and governance (ESG) initiatives matter to younger generations, with 46% of Generation Z and 55% of millennials saying ESG is important. The survey also found that 41% of US workers consider ESG important.
The majority of U.S. workers (54%) said environmental factors were the most important ESG issue, followed by social issues (24%) and governance (11%). Furthermore, executives rated the importance of ESG initiatives higher than employees did, with 51% of executives ranking them as important, compared to 41% of employees. 75% of executives said ESG initiatives have a positive impact on employee engagement.

Discover more.


Why Hiring Baby Boomers Still Matters
Dethra Giles, CEO of consulting firm ExecuPrep, spoke at the SHRM Talent Conference & Expo 2023 in Orlando, outlining the importance of hiring baby boomers, who are often overlooked in favor of younger, tech-savvy candidates. Giles pointed out that the baby boomer generation is the most educated, and twice as likely as millennials to start a business. Older workers often live vibrant lives and are keen to learn and contribute, she said, while research shows that knowledge and expertise continue to increase beyond the age of 80. Giles urged employers to reach out to recently retired workers, who are willing to return to work and want part-time, remote work options, benefits that include gym membership and wellness programs, and a flexible work schedule.
AI in HR

How AI Is Disrupting the HR Tech Marketplace and the HR Function

According to the HR Analyst, Josh Bersin, HR technology vendors are reinventing their offerings and architecture to integrate AI into their systems. AI will help HR professionals reinvent their approach to the HR function, with a focus on systemic HR, allowing for better understanding of the impact of skills, culture, diversity, and pay on productivity, growth, hiring, and job design. The Stanford Human Centered AI Index for 2023 indicates global AI investment has increased by 27%, highlighting the shift of AI research from academia to business, with significant new industry machine learning models developed.
And in this podcast, Bersin discusses the impact of AI on HR tech and the HR function itself, based on 20+ interviews with HR Tech and AI vendors. He highlights the rise of AI-centric platforms, such as Talent Intelligence systems, and their potential to disrupt and obsolete traditional HR tools. Bersin also introduces the concept of "Falling In Love With The Problem," which defines the new systemic operating model for HR.
Bersin has also created an insightful video that discusses in detail the implications of AI, and Generative AI in particular, in the HR space.


Generative AI for HR: What It Can – And Can't – Do
Generative AI, such as ChatGPT, can automate tasks and perform technical duties, but it cannot replace all HR duties according to this article.
It can be used to help make HR more about humans and less about resources but it cannot understand nuance or express empathy, understanding, and discretion. Generative AI can help HR make a real impact on essential workplace factors like engagement and communication, but extra considerations are at play when using AI for tasks such as recruiting or promoting, as the technology has inherent inaccuracies and biases.
Companies must be careful when selecting and implementing AI-powered tools and ensure that their employees have the knowledge and skills to effectively use these technologies.
Gartner HR

What Is HR Transformation — and What Does It Achieve?

HR transformation is the evolution of the HR function to drive operational excellence and create greater business value in a world of hybrid work. According to Gartner, it is critical for success in a world with new cost pressures, hybrid work models, and ever-evolving employee expectations. HR transformation doesn't have to be a wholesale restructuring or massive change but rather an evolution of the HR function to better align people, strategy, processes, and technology with business goals to deliver more impact for all stakeholders.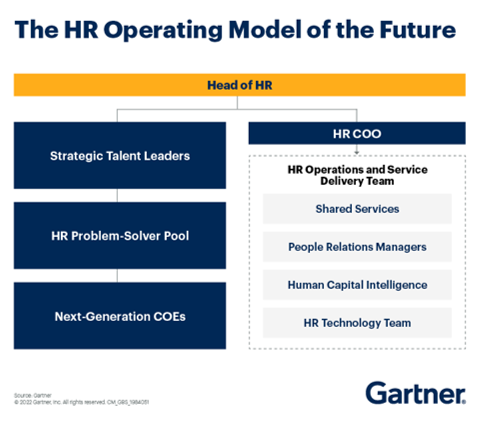 Read this post to discover the Gartner's 4 key components of HR transformation including: HR Leadership, HR Operating Model, HR Capabilities and HR Technology Enablement.


Gartner HR Leaders Magazine
Keep informed about the latest HR trends and best practices from top organizations worldwide with the latest issue of Gartner's HR Leaders Magazine. Technology is a top priority investment for HR in 2023, not only to increase efficiency but also to enhance human experiences. This edition of HR Leaders Monthly Magazine highlights the major tech trends that HR leaders should know in 2023, ways that HR technology can improve employee value propositions, and how to optimize employee experience using Gartner's EX-ready model.
Dovetail Insights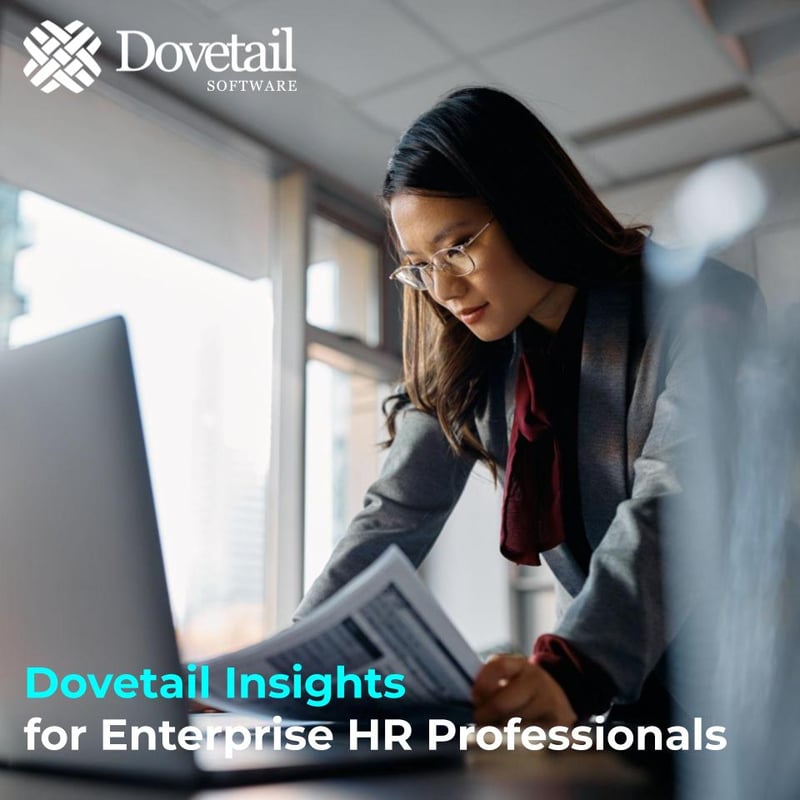 25th Annual Sapient Insights HR Systems Survey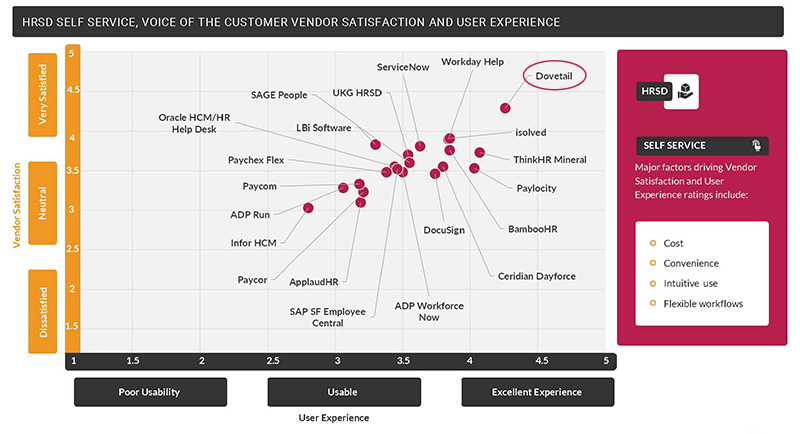 Dovetail Software has been named the best HR Service Delivery software in the Voice of the Customer HR Service Delivery category of the Sapient Insights 2022-2023 HR Systems Survey for the second consecutive year. The survey asked respondents to rate the quality of their system's user experience and vendor satisfaction on a scale of 1-5, and Dovetail received the highest scores among 38 vendor solutions. The company's HR Case Management and Employee Portal products have achieved the highest scores in User Experience and Vendor Satisfaction at the enterprise level for the last two years.
Would you like to ensure that your organization is making the most of your current HR systems solutions? Do you need guidance on how to align your HR strategy with your organization's goals? If so, download the 25th Annual Sapient Insights HR Systems Survey to find out the best HR systems for your organization.
About the Sapient Insights Survey
Each year, Sapient Insights Group, conducts surveys on approximately 2,500 individual organizations to gain insights into their leading strategic and operational practices, as well as the value derived from enterprise HR and Finance Systems and supporting technologies. They highly value the insights provided by their research community regarding the selection, management, and optimization of technologies to achieve optimal business outcomes.


Case Study: How Lenovo Improved Global HR Services With Dovetail HR Case Management Software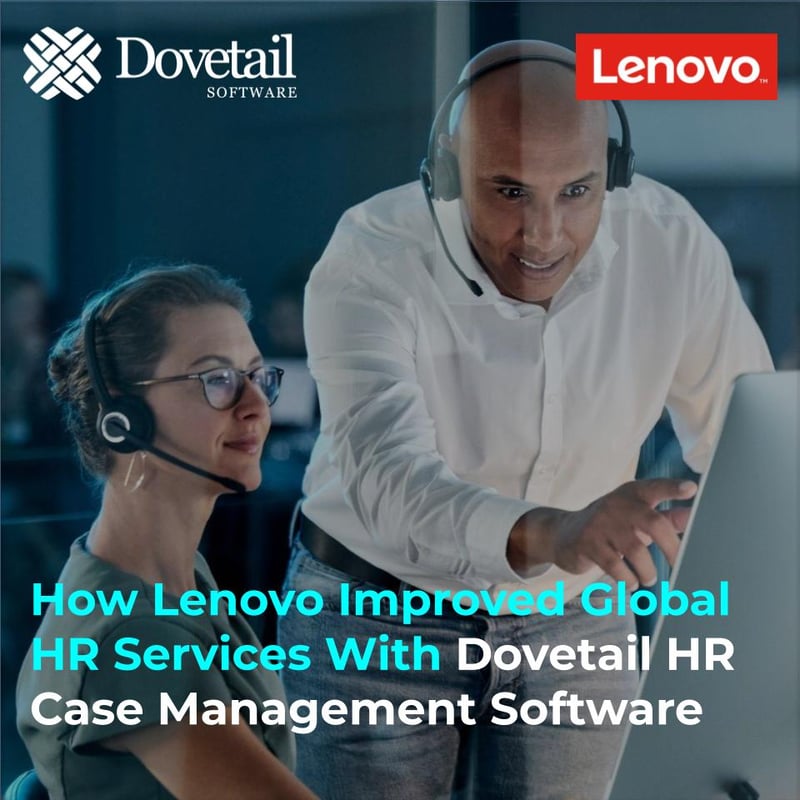 Lenovo, a Fortune Global 500 technology company, faced several HR case management challenges before adopting Dovetail's HR Case Management system, including limited SLA functionality, inefficient management of employee case history, and lack of child case creation. By implementing Dovetail, Lenovo achieved operational efficiency in their Global Multi-tier HR Shared Service Delivery Model. The system's SLA capabilities, case analysis, and reporting functionalities were among the features that Lenovo found most beneficial. Additionally, ongoing new feature updates and a transparent Product Roadmap from Dovetail have proven critical to Lenovo's Global HR Services team's effectiveness and success.
Read Case Study: How Lenovo Improved Global HR Services With Dovetail HR Case Management Software.