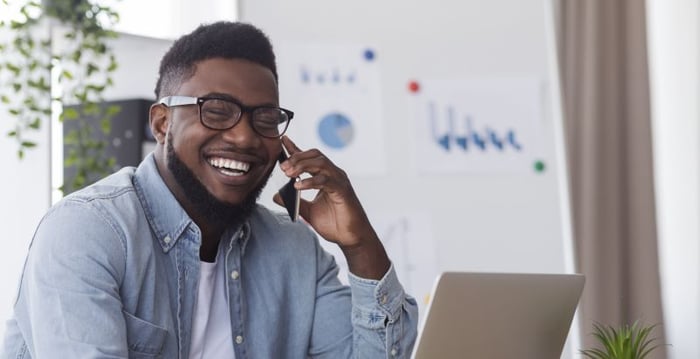 HR, Employees and the 'Pursuit of Happiness'
(includes research and insight by Dovetail Software, SHRM, London Business School, Deloitte and Hitachi)
"Many people have the wrong idea of what constitutes true happiness. It is not attained through self-gratification, but through fidelity to a worthy purpose."
Helen Keller
Inspired by SHRM's and London Business School's (LBS) post, How to Be Happier at Work, this month's Dovetail HR News Roundup focuses on employee happiness. Learning the 'happiness skill', and the links between employee happiness and productivity, the Future of Work and artificial intelligence (AI), are all explored as ways of boosting employee happiness and company performance.
A Bit of Background to Happiness: Governments, Citizens, Employers and Employees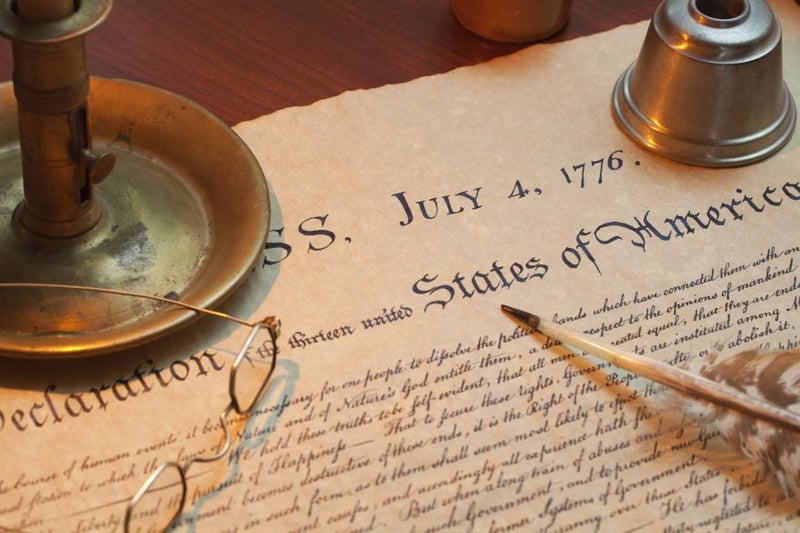 The idea that happiness is good for us has been around for centuries. For instance, the 'pursuit of happiness' is a fundamental principle of the Declaration of Independence of the United States of America and an unalienable Right of its citizens. It is a right that is widely accepted by most Western democracies. We expect our governments to make decisions that make us happy, and there are many ways they endeavor to do so, by providing: safe and secure environments for our families, the infrastructure and economic framework for job creation, and rules that protect us from conflicts and maintain law and order. But government policy is only one part of the happiness equation; employers and employees can play their parts too. Employers by implementing company policies and technology that supports their employees' well-being, and employees by taking individual action to make themselves happier.

Let's first look at what the individual employee can do for their own happiness.
The Happiness Skill
"There is only one way to happiness and that is to cease worrying about things which are beyond our control".
Epictetus, Greek philosopher
In How to Be Happier at Work, SHRM and the London Business School (LBS) focus on what we, as individuals can do to make ourselves happy. They endeavor to answer questions such as 'Are there actions we can take at an individual level to protect our wellbeing?' and 'What can we personally do to boost our own resilience, manage stress, safeguard our feelings of purpose and positivity, and bring our "best selves" to work in spite of the uncertainty?'. One potential answer is to learn the 'happiness skill' which Selin Kesebir, LBS's Associate Professor of Organizational Behavior, describes:
"Happiness is a skill that can be learned like speaking Spanish or playing guitar. It is a skill of the mind; a capacity to shape the way that we see, process and interpret our reality and the things around us. It can be developed like any other competence."
According to Kesebir, the quality of our happiness is dependent on the health of our relationship to reality, ourselves and other people. Click here to find out more about how learning the 'happiness skill' can help individual employees become happier.
Happiness and Employee Productivity
So how does happier employees help the employer? The obvious answer is higher productivity.
The latest evidence continues to support the premise that happier employees are more productive. For example, an extensive study into happiness and productivity by the Said Business School at Oxford University, found that workers are 13% more productive when happy. 'We found that when workers are happier, they work faster by making more calls per hour worked and, importantly, convert more calls to sales,' said Professor De Neve at Oxford University. Find out more about the report by clicking here.
Employee Happiness & AI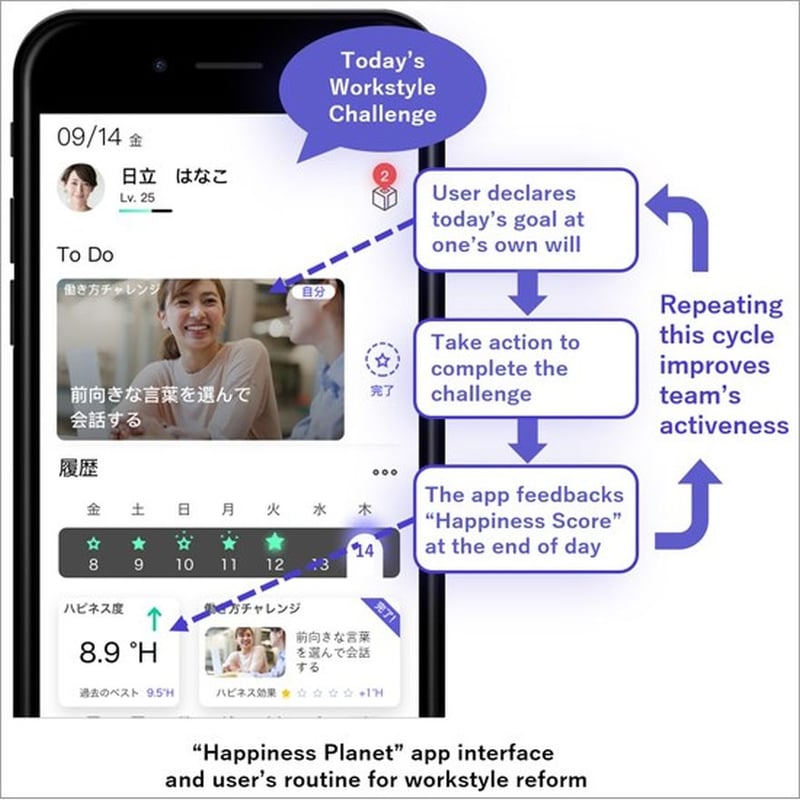 Japanese technology firm, Hitachi, has built an AI app that automatically creates effective employee advice, based on the daily behavioral data of each individual, for the purpose of raising the happiness of workers. In recent years, Hitachi has researched the inter-relationship of individual and organizational activity levels, and their sense of happiness and productivity. The results showed a 34% increase in sales on days where the "average happiness level" of workers were higher compared to "low average happiness level" days. Hitachi believes measuring happiness is key to the Future of Work, which is why it created the Happiness Planet app as a way of increasing the happiness of employees and the productivity of 'knowledge labor' by 50 times. Click here to find out more.
AI has the potential to make the workplace better for employees. HR News writes in AI Fosters a Happier and More Productive Workforce that a new survey of more than 750 decision-makers within UK businesses shows that:
more than half (59%) of respondents believed deploying AI solutions makes their organization a better, more interesting place to work
65% have found their role more fulfilling
60% state that AI solutions have bolstered their ability to reach decisions, and despite increasing automation, the majority (65%) do not harbor concerns about AI negatively impacting their role
The report also found that 65% of employees now find their roles more fulfilling since using AI solutions to automate certain tasks, as they have been able to focus on more creative activities. Click here to find out how AI can help your employees feel happier.
Employee Happiness, Meaningful Work, and the 'Future of Work'
More and more employees, particularly Millennials, are searching for meaning in their work. In a recent interview, Steve Hatfield, Principal and Global Future of Work Leader at Deloitte, says the Future of Work is an easy opportunity for organizations to provide more meaningful work to their employees. Hatfield believes that the Future of Work has transitioned from a business strategy to social responsibility, a responsibility that requires all stakeholders in society to create and shape work in a way that is meaningful and that prioritizes human welfare. Discover more of what Hatfield had to say about the Future of Work by clicking here.
Employee Experience Technology and Employee Happiness in the Workplace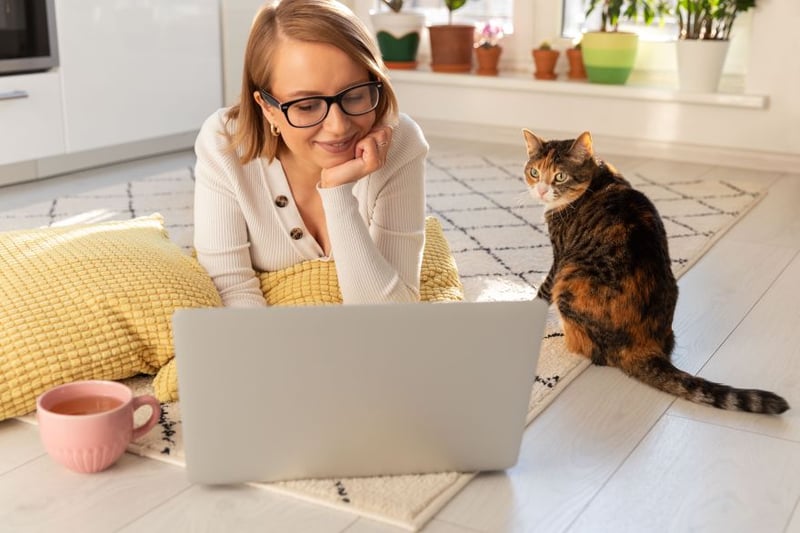 The employee's quality of experience in the workplace is directly linked to their happiness. A key part of this experience is how the employee feels about the technology they use at work. Read The Ultimate Guide to Employee Experience (EX) Technology in a COVID-19 World today, to find out how you can use technology to improve the working lives of your employees.
Conclusion
Thomas Jefferson and the Founding Fathers were onto something when they made the 'pursuit of Happiness' a fundamental right of US citizens. Not only has this right become a bedrock of Western civilization and the way we organize our lives, but the essence of its meaning is key to the success of any business and the health and well-being of their employees. That's because today, organizations are realizing that not only is the happiness of their employees a key CSR policy, but also a way to ensure an engaged, healthy and productive workforce. The latest research from Oxford University and Deloitte, and hard data from Hitachi's new AI business, Happiness Planet, are proving it.