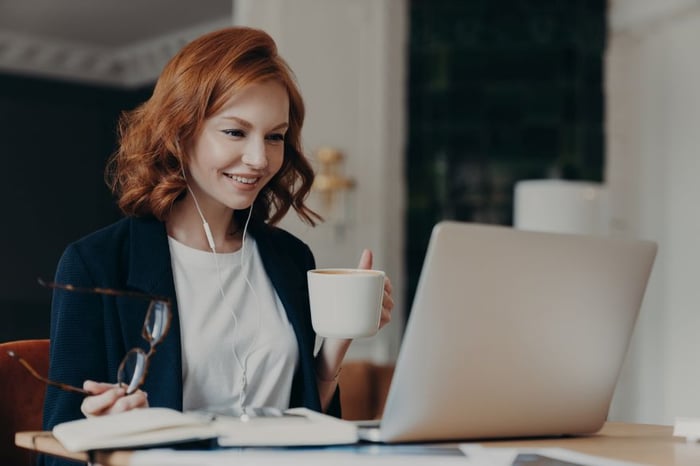 Organizational Transformation, Employee Experience, HR Jobs of the Future, and Artificial Intelligence (AI) in HR
(includes research by Dovetail Software, Gartner, Deloitte, Oracle and McKinsey)
The yin and yang of life and work has changed forever. The COVID-19 pandemic has dramatically changed the way we work, rest and play, which is unlikely to be reversed in the short to medium term. Mask wearing, remote working and virtual learning are our new daily habits.

That's why in this month's Dovetail HR News Roundup we highlight the transformational effects of the COVID-19 pandemic on organizations, their employees and HR. Employee Experience design thinking, new workforce environments, Employee Vaccination Tracking, and AI technology for HR, are just some of the ideas and concepts you'll find in this month's issue.
Employee Experience
In January Dovetail published The Ultimate Guide to Employee Experience (EX) in a COVID-19 World to help organizations improve the employee's experience in the workplace even a global crisis.
Click here to find out more about how COVID-19 has changed the Employee Experience, the advantages of adopting an Employee Experience (EX) program, and what HR Services technology can do to improve it. The use of design thinking to "empathize" with employees during the planning phase of an EX program is also discussed.
If anything is going to improve the employee experience, it's the potential of new vaccines to bring an end to the pandemic. Many companies will want to track and report on employee vaccinations, which is why Dovetail has recently developed the Contact Check Track Trace product to include Employee Vaccination Tracking capabilities. Click here to find out more.
Employee Wellbeing
The coronavirus pandemic is one of the greatest accelerators for workplace transformation of our lifetime, writes Forbes contributor Jeanne Meister in 10 HR Trends For The Next Normal Of Work. At the top of her trend list is Make Employee Wellbeing a Top Business Mandate. Referring to an American Psychological Association survey which revealed that 78% of 3,409 adults said that the pandemic was a significant source of stress, Meister drawers attention to Marriot's TakeCare Wellbeing program, which she believes is a success story. Click here to find out more.
HR Jobs of the Future
In 21 HR Jobs of the Future, Chatbot Human Facilitator, HR Data Detective, Algorithm Bias-Officer, and Workplace Environment Architect are all predicted to be medium to high-tech HR jobs that will emerge over the next 5 years or sooner, as the authors add:
"... the advent of Covid-19 compressed time like an accordion, resulting in a handful of these roles becoming "jobs of the now'."
Check out 21 HR Jobs of the Future for more jobs of the future (depicted in a fascinating two dimensional grid), that include Virtual Reality Immersion Counselor, Human Network Analyst and Genetic Diversity Officer.
New Workplace Environment in 2021: Hybrid Model
Of course a major impact of COVID-19 is the almost overnight shift to remote working. In Hybrid Work Model Likely to be New Norm in 2021, Kathy Gurchiek, Associate Editor, Global Issues, OED & Diversity at SHRM writes:
"The days of physically reporting to an office every day of the workweek are not likely to resume once the COVID-19 pandemic is over, however there is "a disconnect between U.S. executives and employees over how many days workers will be in the office when they do return, most likely during the second quarter of 2021."
If you'd like to find out more on this issue click here to read Gurchiek's post in full.
AI Solves Problems for HR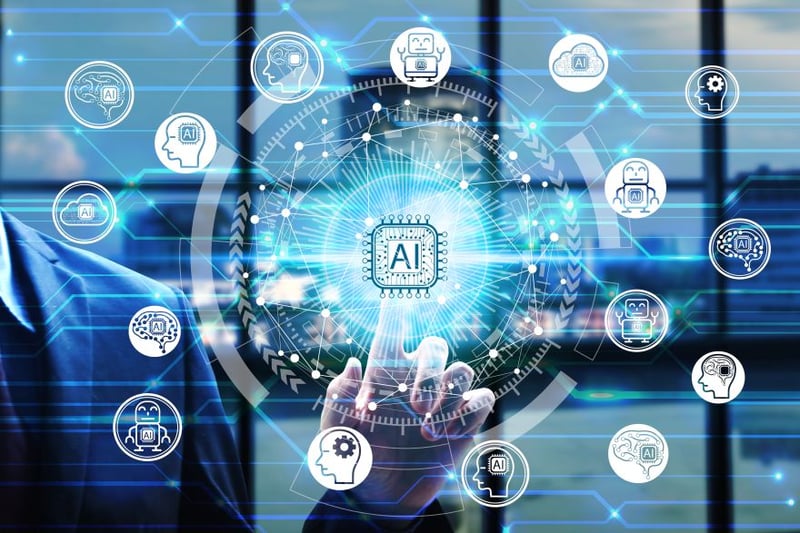 The latest AI technology is helping companies manage during the crisis. Problems being solved include:
AI Algorithms that efficiently allocate office space

to employees

- in Algorithm Helps Companies with Back-to-Work Decisions (HR Daily Adviser), Lin Grensing-Pophal shows how some companies are turning to AI algorithms to dynamically allocate limited office space to different personnel and departments, in order to best meet the needs of individuals, departments, and the broader businesses in which they operate. The algorithm uses input from department heads regarding amenities, location, communication, and personal development factors within their departments. It also looks at the infrastructure needs of each group, such as internet, software licenses and whiteboards.
Conversational AI Chatbots that improve the mental health of employees - Jo Gallacher, Editor of HR Magazine writes that chatbots are being evaluated as a way to solve employee mental health issues in Could bots help to solve employee mental health problems? Gallacher refers to a study by Oracle and Workplace Intelligence of 12,000 employees, managers, HR leaders and C-level executives from across the globe, which revealed that 82% said robots could support their mental health better than humans. Click here to find out more.
Note: At the core of Conversational AI Chatbot technology is a subset of AI called Natural Language Processing, abbreviated as NLP. Click here for an easy to follow step by step guide on how NLP enables computers to determine the meaning of human language.
AI Ethics
"As AI continues to be deployed across a wide array of industries, companies and governments must set good governance and ethical foundations in order for successful human-machine collaboration."

Deloitte AI Institute
While AI undoubtedly helps HR solve problems, it also raise issues of its own. One area receiving a lot of attention is the ethical issue of AI machines making biased decisions. In Tackling bias in artificial intelligence (and in humans) Mckinsey asks, 'Will AI's decisions be less biased than human ones? Or will AI make these problems worse?' These are practical ethical questions that academics, industry and the private sector are trying to solve.

In Data and AI Ethics Will Shape HR's Role in the Future of Work, Gartner write that successful organizations will prepare for AI in HR by becoming a steward of ethical business practices, ready to identify and address:
Algorithmic bias
Misuse of employee data
Changing laws and regulations that impact HR data use
You can gain insight into how to balance the value of AI technology and employee privacy by downloading the full Gartner report.
For further research in this area, check out the Harvard Business Review's A Practical Guide to Building Ethical AI that lists seven steps to building a customized, operationalized, scalable, and sustainable data and AI ethics program.
AI and the Future of Work
Lastly, why not take a look at the UK CIPD's (Chartered Institute of Personnel and Development) helpful AI resource, Technology and the future of work, for HR perspectives on how artificial intelligence, robots and automation, are shaping the world of work, ethics and the role of people professionals.
We hope you enjoyed this month's Dovetail News Roundup. Until next time, stay safe.