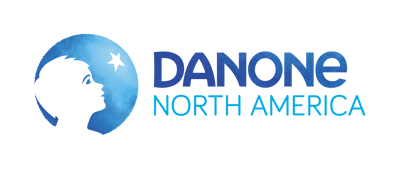 We wanted to let companies that are thinking about adopting Dovetail Software know what they could expect from a Dovetail HR Services technology Implementation.

So we asked Crystal Carter, Director, HR Shared Services, HR Compliance & Domestic Relocation at Danone North America, who is mid-way through a Dovetail implementation (completed Kick-off and Design stages) for Danone employees in the United States, if she would share her thoughts on the Dovetail Implementation process.
This is Part I. A follow up interview, Part II, will take place with Crystal, when Stages 3 through to 7 (Build, Test, Train, Launch and Support) are completed.

What Dovetail products is Danone US implementing?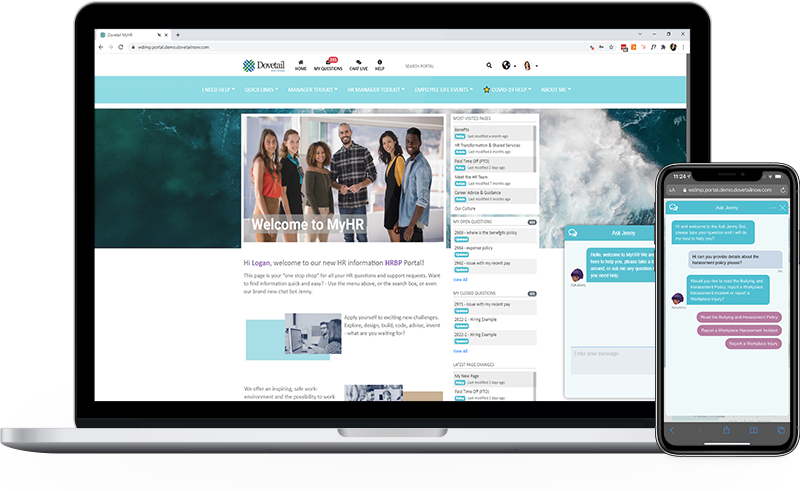 Danone US has 6,000 employees and is implementing the following Dovetail HR Services applications and features:
Read on to discover what Crystal had to say in the early stages of the Dovetail Implementation.


General Implementation Q&A
Q: What have you been most impressed with during the Implementation so far?
A: First, I love the Dovetail products and features!

I think Amanda, the Dovetail Implementation Manager, has been very impressive. She's so knowledgeable and helpful. Obviously, I've worked with other vendors before, but Amanda is just so great and prepared and very knowledgeable about the product - she's really on it!

Something else that's also been great is that Amanda has so much experience that she's been able to provide me with best practices, and explain how other Dovetail customers have used the system. I think for me, I was really wanting that kind of direction as well, so I think that's been very positive.

I think the way that the implementation has been broken down into 7 stages, and the accompanying workbooks that have been put together, have really helped support us through the Implementation.


Q: Who from Danone is involved in the Implementation process? What are their roles and responsibilities?

A: Right now, it's pretty much me, but I also have a technical writer who is writing knowledge content and ensuring it's consistent across all Knowledge Articles, known as Solutions in Dovetail. He's helping take all the content that we previously had and 'polishing it up', making sure that it has the same look and feel and is in line with all our employee brand guidelines. He's then moving the content onto Dovetail and then he's going to help work with the Centers of Excellence (COEs) to build the rest of the content that we need. But I'm planning on setting up a model where each COE will have their own Knowledge Management Article manager who will be responsible for their own COE content. That content will workflow to my team, so that we can see it, and approve it prior to publishing it. Plus, then we'll be informed about any changes that are happening so that we can help answer questions.

HRIS and IT have been lightly involved. HRIS has helped me with the file from Ceridian Dayforce, which we're still working on, but that's been a huge help, and IT helped me with Single Sign On (SSO) and security, but other than that, it's mainly me.


Q: Was a speedy Implementation important to you? And if so, why?
A: No, as I'm more interested in getting it right, than getting it done quickly. This is because I understand that if an employee goes to use the Employee Portal for the first time, and it doesn't meet their needs or expectations they're going to be disappointed. It's also mine and the HR Shared Services team's reputation at stake, and I don't want to put that at risk. I think that I've convinced my leaders that we need to do it the right way, even if that means that the Implementation takes a little bit longer. This way we'll ensure employees, and HR, have a positive experience.


Q: How easy was it for IT to help with the email and employee Ceridian data feed setup?

A: The email part was very easy. We did have to jump on a call, and have our IT resource on there, but Dovetail had a lot of supporting documentation that once you talked IT through it, it was super, super easy. So, I would say that the level of effort was really low and we got it done very quickly.

The Ceridian file has been relatively easy. Currently we're creating the different worker personas and making sure that Ceridian can feed the right information over. It's not been difficult, it's more that at present we don't know our Ceridian data well. But we're working through that right now, everything's going well, and we have no issues.


Q: Do you feel that Dovetail is working closely enough with you and that you haven't been left on your own? In other words, are we 'hand-holding' enough?

A: Yes wholeheartedly. I think you are working close enough with us. I've been having several calls a week with Amanda (the Implementation Manager) to answer questions and to go through the material. Now we're at a point where we're just kind of building things, so I don't meet her as often, although I think I will do once we get a little bit further down the project stages. But I think that everybody that we've been in contact with, including Denis (Dovetail Sales Director) have been so great, so responsive and so very helpful. Yes, I would definitely say an appropriate amount of 'hand-holding' from Dovetail.


Q: What is your current perception of the risk involved in the Implementation? Essentially, I'm asking, "Are you sleeping well at night with little concern about the Implementation?".
A: I'm definitely sleeping well at night during the Implementation! The thing that's giving me a bit of anxiety is that we still have so much content (HR Knowledge Articles) to create and it's taking a little longer than I had expected to create that content, which is fine. Internally, we are discussing potentially pushing out our launch date a little bit, just to make sure that we have adequate time to create the right amount of knowledge articles. Plus, it's just a really busy time of year.

But yes, as far as I'm happy with my decision of going with Dovetail, and going through the implementation, sleeping is no problem whatsoever.


7 Stages of the Implementation Process Q&A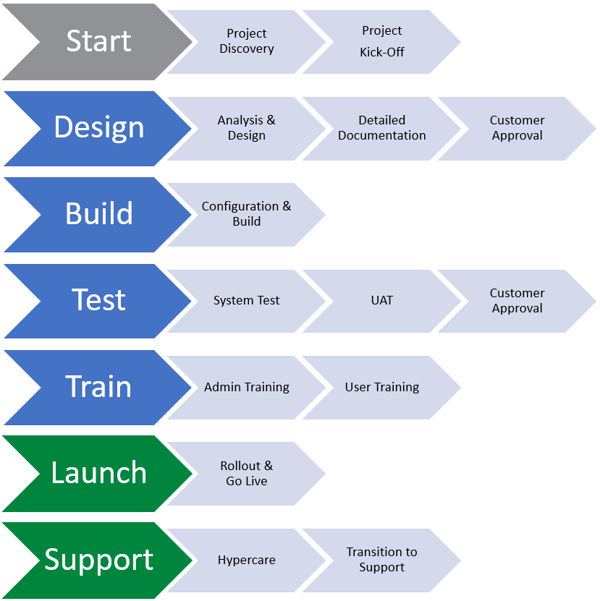 Diagram: 7 Stages of the Dovetail Implementation Process
As shown in the diagram above, Dovetail Enterprise Implementations and Dovetail Professional Services projects follow a standard software project management approach adopting a mix of PRINCE2 and APM methodologies.

As mentioned, Danone US has now completed the Kick-off and Design stages and a second blog post, Part II, will cover the other 5 stages of the Implementation process. The following responses from Crystal detail her thoughts and feelings about the process so far.

Stage 1: Kick-off Stage
Q: When did the Implementation Kick-off and when do you think it will be completed?

A: We were originally planning on going live at the end of September 2021 but changed to closer to year-end to ensure we got the Employee Portal the exact way we wanted for HR and the employees. We want to make sure the employee experience is great from the first time they use the portal. However, we may open it up to a section of HR people before then, so that way our HR organization can get a feel for it, get feedback on it, and learn how to use the case management ticketing tool, prior to rolling out to Danone US employees.
Q: What did you think about the Kick-off Project Initiation?

A: I thought it was really good. I thought the calls we had with Dovetail were really helpful, as well as all the content provided.


Stage 2: Design Stage
Q: Did you feel that Dovetail understood your high-level customer requirements during the Design Stage? Can you explain why?

A: I do think that Amanda was able to ask probing questions to say "Okay, well how and what are you going to use the system for?". Sometimes I didn't know why she was asking certain questions, but then I realized it was because she was determining how to configure and build the best portal for us.

So I feel she asked the right questions, they made sense, and it was a very good dialogue that ultimately helped us get to the right place. Basically, Amanda just picked up the ball and ran with it, which was great. Later on, I saw how all the puzzle pieces fit together.


Q: How did you feel about the quality of the design session meetings?
A: I think they were good. We went through each one of the slide decks during each one of those sessions, and a lot of times we breezed through certain slides and we concentrated on others. Amanda would increase the diagrams, highlighting the key areas, so that we could see what she was showing us properly, and she gave us those examples that I was looking for. For example, showcasing how "this customer configured it this way, and this other customer configured it that way", because she knows what other customers had done in their respective Implementations. So, I think that was really helpful.

So overall I felt the Design sessions were good and I really liked the workbook presentation with the different tabs. The fact that I could see how the whole project would unfold on the screen was great.

Plus Amanda is keeping track of everything and that's something that I always knew I needed from a project manager, so I can absolutely see the value in that. Also, I can see how her showing me how to do some of everything will help me manage my content long term.

Q: How did the Detailed Documentation & Approval process work for you? Was the documentation clear and easy to digest? Did you feel the process was efficient in terms of time and effort?
A: With Amanda we had 1.5 hour sessions, which made the information easy to digest. I would say that doing the sessions a couple of days apart was a really good way to manage them, because I then had time to do "homework" in-between each session. Also, Amanda could see my progress, or if I got stuck, I could email her, and so we were able to make progress quickly. I think that was very helpful.
That completes the Q&A with Crystal on the Kick-off and Design Phases of the Dovetail Implementation for Danone US. Post Implementation we will interview Crystal about Stages 3 through 7, for her thoughts and opinions as to how it went, creating a second Part II blog post for you. So remember to check our blog to get the full picture on the Danone US Dovetail Software Implementation!


About Danone
Danone is the world leader in fresh dairy and plant-based products with Euro 23.6 bn in global sales and products sold in 120 countries. It has over 100,000 employees in over 55 countries. Its four key businesses include: Essential Dairy and Plant-Based Products, Early Life Nutrition, Medical Nutrition and Waters.

Danone Europe and Noram (US and Canada) account for 57% of global sales, with the USA being the top country by sales in the world.

Danone takes health, social and environmental performance very seriously with KPIs including:
90% of volumes of products sold are in healthy categories
1 million tons of carbon emissions avoided vs. 2019 in absolute value
81% of Danone packaging is recyclable, reusable or compostable
Danone's commitments and achievements regarding its sustainability priorities are externally assessed by organizations like the FTSEGood, an Index Series designed to measure the performance of companies that demonstrate strong Environmental, Social and Governance (ESG) practices. Also, in 2019, Danone received a AAA rating in the MSCI ESG Ratings assessment. Danone is one of only 10 companies that achieved (in 2020) a place on the A List for the three environmental areas covered by CDP, the gold standard of environmental reporting.