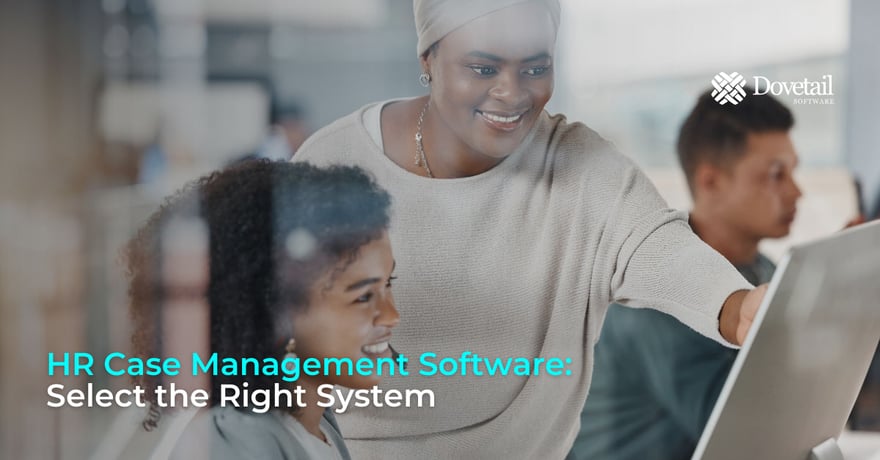 Introducing HR Case Management Software
In today's fast-paced business environment, HR professionals face the ever-growing challenge of efficiently managing a multitude of employee-related tasks. From addressing workplace issues and employee inquiries to handling benefits and leave requests, the demands on HR departments can be overwhelming. To meet these challenges head-on and elevate the overall employee experience, HR professionals are turning to HR Case Management software. In this blog, we will explore how this software can optimize HR operations, streamline processes, and enhance the employee experience.

Case Management Software Revolution
HR Case Management software has revolutionized the way HR departments operate by centralizing and automating many essential HR tasks. This innovative solution offers a comprehensive platform that allows HR professionals to efficiently manage various employee-related cases, ensuring consistency, compliance, and improved employee experiences.
Key Features of HR Case Management Software
Case Tracking: An HR Case Management system allows HR professionals to create, assign, and track cases related to employee issues, grievances, requests, and more. This ensures that no case falls through the cracks and that every employee concern is addressed promptly.

Discover more about case tracking in HR Case Management: The Ultimate Guide.



Automation: By automating routine tasks and workflows, such as leave approvals and benefits administration, HR Case Management technology reduces manual data entry and minimizes errors. This leads to increased efficiency and time savings for HR teams.

Employee Self-Service Portals: Many HR Case Management solutions include Employee Self-Service Portals that empower employees to submit requests, access HR information, and track the status of their cases independently. This not only reduces the administrative burden on HR but also enhances the employee experience.

To find out more read What is an Employee Portal?

Document Management: Effective case management requires the organization and retrieval of relevant documents. HR Case Management software offers document management features that enable HR professionals to store, search, and retrieve important documents quickly and securely.

Analytics and Reporting: These tools provide HR departments with valuable insights into case trends, employee satisfaction, and areas needing improvement. Data-driven decisions lead to more effective HR strategies.

Efficiency Gains With HR Case Management Software
Streamlined Processes: HR Case Management software streamlines HR processes by creating structured workflows. This ensures that tasks are completed in a systematic manner, reducing bottlenecks and delays.

Reduced Administrative Burden: With automation and self-service features, HR professionals spend less time on administrative tasks and more time on strategic HR initiatives, such as talent development and workforce planning.

Improved Compliance: An HR Case Management system helps HR departments stay compliant with labor laws and regulations by providing audit trails, tracking changes, and ensuring consistent practices across the organization.

Enhancing the Employee Experience
Faster Response Times: With HR Case Management software, HR teams can respond to employee inquiries and issues more quickly, leading to greater employee satisfaction and engagement.

Transparency: Employee Self-Service Portals and case tracking features provide employees with transparency into the status of their requests, creating a sense of control and trust in the HR process.

Personalization: HR Case Management allows HR professionals to personalize responses and solutions for employees, making them feel valued and heard.

Consistency: By standardizing HR processes and ensuring consistent handling of cases, HR Case Management software helps prevent bias and discrimination, creating a fair and inclusive workplace.

Choosing the Right HR Case Management Software
When selecting HR Case Management software for your organization, it's essential to consider your specific needs and objectives. Look for a solution that aligns with your HR processes and integrates seamlessly with your existing HRIS (Human Resource Information System) or other software tools.
Here are some key factors to consider:
Scalability: Ensure the software can grow with your organization's needs and accommodate an increasing number of cases and users.

User-Friendly Interface: A user-friendly interface is crucial to encourage adoption among HR professionals and employees alike.

Data Security: Choose a software provider with robust security measures to protect sensitive employee data.

Customization: Look for a solution that allows you to customize workflows, forms, and reports to fit your unique HR processes.

Integration Capabilities: Seamless integration with other HR tools and systems is essential for data consistency and efficiency.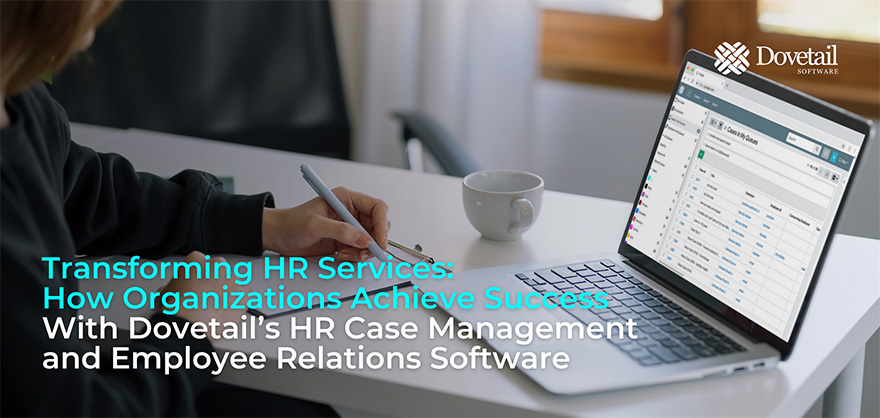 Conclusion: HR Case Management Changes the Game
HR Case Management software is a game-changer for HR departments seeking to optimize their processes and improve the overall employee experience. By centralizing case management, automating tasks, and enhancing transparency, this technology empowers HR professionals to focus on strategic initiatives and create a more efficient and employee-centric workplace.
Selecting the right HR Case Management software can lead to significant efficiency gains, increased compliance, and ultimately, a happier and more productive workforce. It's time to take a closer look at what this software can do for you, your organization and your employees and choose the system that matches all your needs.