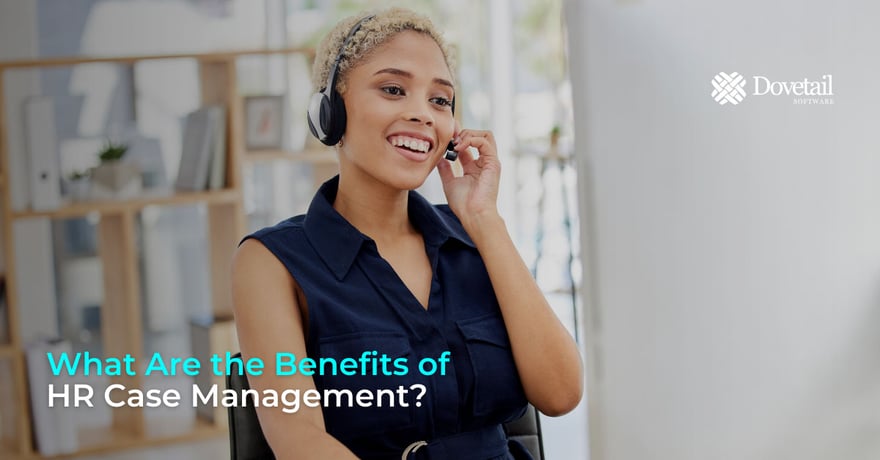 If you have been wondering what are the benefits of HR Case Management, you have come to the right place. In this blog post we will detail what the benefits of HR Case Management are and provide a case study example to bring the benefits to life.


Benefits of HR Case Management
1. Streamlined Issue Resolution
A key benefit of HR Case Management is that it facilitates the centralization of all employee-related issues. HR professionals can track, manage, and resolve cases such as grievances, complaints, or requests from a single platform. This streamlines the process, reducing response times and minimizing the risk of issues falling through the cracks. HR Case Management ensures that each case is addressed promptly, fostering a positive workplace environment.
2. Enhanced Data Security and Compliance
In an era of tight data protection regulations, maintaining the confidentiality and security of employee records is paramount. HR Case Management systems provide robust security measures to protect sensitive HR data, ensuring compliance with GDPR, HIPAA, or other relevant regulations. This not only safeguards employee information but also shields your organization from costly legal repercussions.
3. Improved Employee Experience
A smooth and efficient HR process significantly contributes to a positive employee experience. HR Case Management enables employees to submit requests and track their progress, reducing frustration and improving communication. It empowers HR teams to address concerns promptly, ultimately boosting employee morale and engagement.
4. Enhanced Decision-Making
HR Case Management platforms provide valuable insights through data analytics. HR professionals can identify recurring issues, trends, and areas requiring improvement. This data-driven approach enables evidence-based decision-making, helping HR departments to allocate resources effectively and implement proactive solutions to common problems.
5. Efficient Onboarding and Offboarding
Managing the onboarding and offboarding of employees involves numerous tasks and documents. HR Case Management simplifies these processes by providing a structured framework for creating, tracking, and storing relevant documents. This ensures that new hires are quickly integrated into the organization, while departing employees go through a smooth exit process.

6. Cost Savings
Efficiency and automation offered by HR Case Management lead to significant cost savings. Reduced administrative overhead, improved issue resolution, and streamlined processes all contribute to a more cost-effective HR department. This allows organizations to allocate resources where they are needed most, ultimately enhancing their bottom line.
7. Scalability
As organizations grow, their HR needs evolve. HR Case Management systems are scalable, adapting to the changing requirements of your organization. This flexibility ensures that your HR processes can grow in tandem with your business.
8. Employee Self-Service
Modern HR Case Management systems often come with Employee Self-service Portals. These portals empower employees to resolve simple queries or requests independently, freeing up HR personnel to focus on more complex tasks. This self-service feature not only enhances efficiency but also encourages employee empowerment and self-sufficiency.

HR Case Management Is Becoming a Necessity for Businesses
HR Case Management is becoming an ever more necessity for organizations. Its ability to streamline operations, enhance data security, and improve employee experiences is unmatched. The benefits, including cost savings, scalability, and data-driven decision-making, make HR Case Management a pivotal tool for HR departments aiming for success.
Incorporating HR Case Management into your HR operations can be a transformative step toward unlocking efficiency and ensuring your HR department is well-equipped to handle the challenges of the modern workplace. Transform your HR processes and elevate your organization's performance with HR Case Management.
Discover more by reading HR Case Management: The Ultimate Guide.