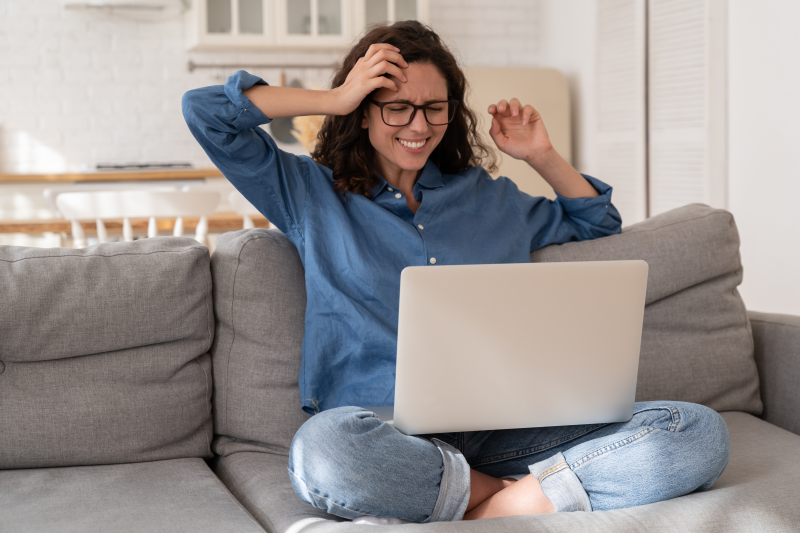 Latest HR News:

Dovetail Ranked #1 for HR Case Management in Sapient Insights HR Systems Survey, HR Trends & Priorities in 2023, Getting the CEO Perspective.


The Dovetail Monthly News Roundup is dedicated to providing HR professionals like you with the latest industry insights, best practices, and trends. We hope that it will serve as a valuable resource as you navigate the ever-evolving world of HR.

Thank you for your dedication to your work and for all that you do to support your employees and your organization. We look forward to sharing with you this collated insight.


Dovetail Ranked #1 for HR Case Management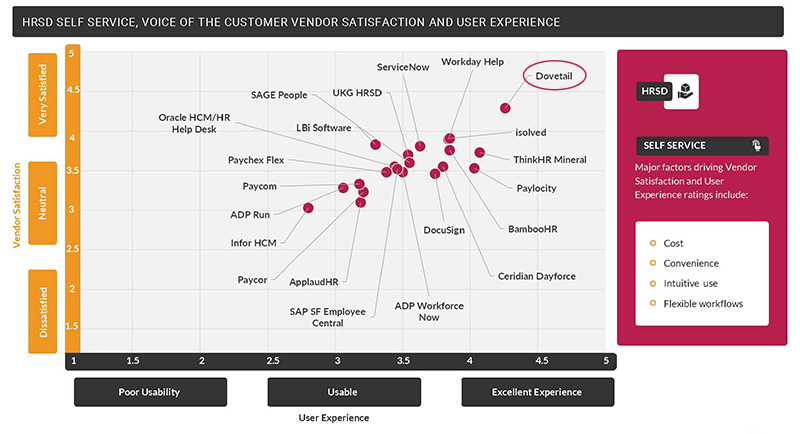 Dovetail Ranked #1 for HR Service Delivery Chart: Sapient Insights 2022-2023 HR Systems Survey Research, 25th Annual Edition


2023: HR Trends & Priorities

What's Ahead for HR in 2023: Top Priorities and Trends
According to Ceridian, HR teams will face numerous challenges in 2023, such as offering employees greater support, attracting and retaining top talent, and delivering on key strategic business objectives with limited resources. Ceridian has identified four top HR trends that HR professionals need to be aware of. These include:
prioritizing employee wellbeing
plugging gaps with skills and career development opportunities
embracing workplace flexibility
promoting pay transparency and fair compensation
By addressing these trends proactively, HR teams can help ensure their company's long-term success. Click here to discover how.


Ceridian GM Discusses the Biggest Challenges HR Leaders are Grappling With
Somen Mondal, general manager at Ceridian, recently spoke to HRD, the online magazine for HR professionals, about the biggest challenges HR leaders are facing in the current climate. Mondal notes that traditional recruiting methods are no longer working in the current highly competitive market and that employers are now having to focus on sourcing their own talent and actively developing employees' skills in order to ensure they have the workers they need, now and in the future. He suggests a technological solution, such as a consumer-friendly app that provides recommendations on learning and development, job, gig and mentorship opportunities. He also encourages HR leaders to make use of data in order to make the right decisions and investments.
Find out more about what Mondal has to say on the big challenges for HR this year.


HR Technology 2023: What's Hot? What's Not? (Josh Bersin)
According to Josh Bersin, a leading HR industry analyst, this year 2023 is expected to be a year of market consolidation, slowing growth and new category definition in HR technology. The HR Tech spending is set to slow as hiring slows and the need for software decreases. Despite the slowdown, there are many areas that are white hot including Talent Marketplace, Capability Academies, Employee Experience Platforms, Talent Intelligence and Skills Tech, Employee Listening and Wellbeing and Rewards Platforms. Josh Bersin, has identified seven new market categories that HR teams should consider investing their time in (the Sapient Insights 2022-2023 HR Systems Survey Research, 25th Annual Edition, helped Bersin formulate his analysis). They include:
Employee Experience Platforms
Talent Intelligence and Skills Tech Platforms
Talent Marketplace and Career Pathway Solutions
Lifecycle Employee Listening Systems
Contract Worker Management Platforms
The emergence of a Talent Acquisition Suite.
Although the Metaverse and Web 3.0 are not expected to have a major impact on HR this year, HR teams should invest their time in understanding the market in order to get the most out of their HR technology.
Click here to discover more about the current HR tech market. Also read The Ultimate Guide to Employee Experience Technology by Dovetail Software.


15 HR Leaders Discuss Practical Ways To Leverage Technology In 2023 (Forbes Human Resources Council)
In this article 15 experts from Forbes Human Resources Council provide suggestions to keep your establishment at the forefront of a competitive and evolving global marketplace.
Our top picks from the suggestions:
Create An HR Chatbot To Share Employee Resources
Map Out Tech Needs And Ideal Processes
Boost Employee Communication And Engagement
Share Tech-Related Business Outcomes With Stakeholders To Increase Buy-In
Click here to get expert advice on how to leverage technology in 2023.


9 Future of Work Trends For 2023 (Gartner)
As we enter the third year since the outbreak of COVID-19, the virus has had a lasting impact on the future of work. According to Gartner, in 2023 organizations face unprecedented challenges: a competitive talent landscape, an exhausted workforce, and pressure to control costs. In this environment, it is essential that organizations respond to the nine key trends, such as "Quiet Hiring", Hybrid Flexibility, Pursuit of Nontraditional Candidates, Healing Pandemic Trauma, Diversity, Equity, and Inclusion (DEI), Employee Support, Algorithmic Bias, and Gen Z Skills Gaps. Each of these trends holds the potential to differentiate organizations as employers of choice and help them to retain and attract top talent. Emily Rose McRae, an expert in the Gartner HR Practice, emphasizes that organizations must prioritize transparency, employee well-being and skill-building in order to be successful in 2023.
Discover Gartner's 9 Future of Work Trends For 2023.


The Top HR Trends and Priorities For 2023 (Gartner)
The results of a survey conducted by Gartner on more than 850 HR leaders from various industries and countries have identified the top priorities for HR in 2023. The top priority is leader and manager effectiveness, followed by change management, employee experience, recruiting, and the future of work. The full report, which includes more information on these priorities and recommendations for HR leaders, is available for download.


HR Trends in 2023 Include Offices That Feel Like Home
The HR trends for 2023 are rapidly evolving and adapting to the changing needs of businesses and employees alike. Offices are becoming more homelike to encourage employee presence, HR is expected to be an early adopter of the metaverse for onboarding and training, remote work is facing a challenge should there be a recession, and 'quiet hiring' is replacing 'quiet quitting' as a way of acquiring skills without hiring full-time external talent. According to TechTarget, an information hub for essential human resources (HR) technology, these trends are expected to reshape the way work is conducted in the near future.


CEO Perspective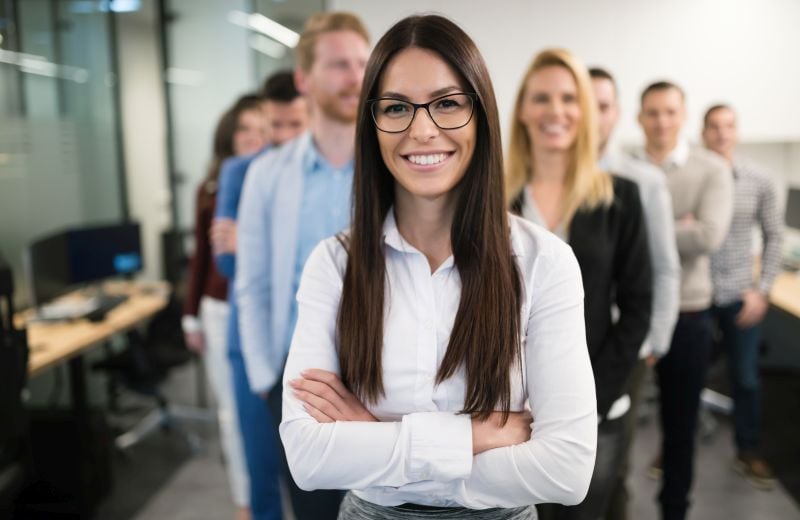 What Matters Most? Six Priorities for CEOs in Turbulent Times
In the face of mounting economic troubles, Mckinsey, the global management consultancy firm, has identified six priorities for CEOs to focus on in order to ensure their businesses can survive and even thrive in this turbulent period. These priorities are resilience, courage, hatching new businesses, technology, net zero, and rebuilding the employee experience. Resilience is essential for companies to be able to handle volatile and disruptive conditions, while courage is needed to pursue the upside while managing the downside. Businesses should also focus on hatching new businesses in green technologies, as well as mastering tech trends and the net zero transition. Lastly, CEOs need to rebuild the employee experience to retain talent and provide incentives for employees to come back to the office. By focusing on these six priorities, CEOs can ensure their businesses are well positioned for long-term success.
Read this Mckinsey report to gain an understanding of what matters most to CEOs this year.


A Defining Moment: How Europe's CEOs Can Build Resilience to Grow in Today's Economic Maelstrom
This Mckinsey report focuses in on Europe.
In the face of overlapping disruptions and a complex European situation, business leaders are being tested like never before. McKinsey research has found that resilient companies not only perform better than their peers through a downturn and recovery but also accelerate into the new reality, leaving peers further behind. To build the resilience required to not just survive but thrive, leaders must assess their company's response, foresight, and adaptation capabilities and structure their resilience agenda across six enterprise dimensions. They must also make faster and harder moves in productivity, create more operational and financial optionality in their balance sheets, and act swiftly on divestments in the downturn phase of disruption and on acquisitions at the inflection point of recovery. By putting these practices into action, companies can make a crucial pivot to accelerate into new realities and emerge from the crisis stronger than before.